To deliver medical equipment to areas that are difficult to access, the Avy drone mixes the best of traditional multirotor drones, with their vertical take-off capacity, and the speed and efficiency of a flying wing for long distances.
Delivering emergency medical equipment to remote and hard-to-reach areas remains problematic and very costly. To replace helicopters advantageously, drones are often talked about in these situations.
Their concern remains the autonomy of flight in the case of a multirotor drone capable of taking off vertically. And, for a drone in the form of a flying wing, the landing zone must be clear and sufficiently long. Precisely, the Avy drone combines these two capabilities. It can take off and land vertically using its four rotors, then move at a speed cruising at 70 km / h for one hour with its wing and propeller. The rotary wings then improve the lift.
It is also completely autonomous and can carry out the mission for which it was programmed all alone. The unique aircraft is the result of a partnership between ESA, the University of Delft in the Netherlands, and Asterion, an open-source operating system for drones for businesses.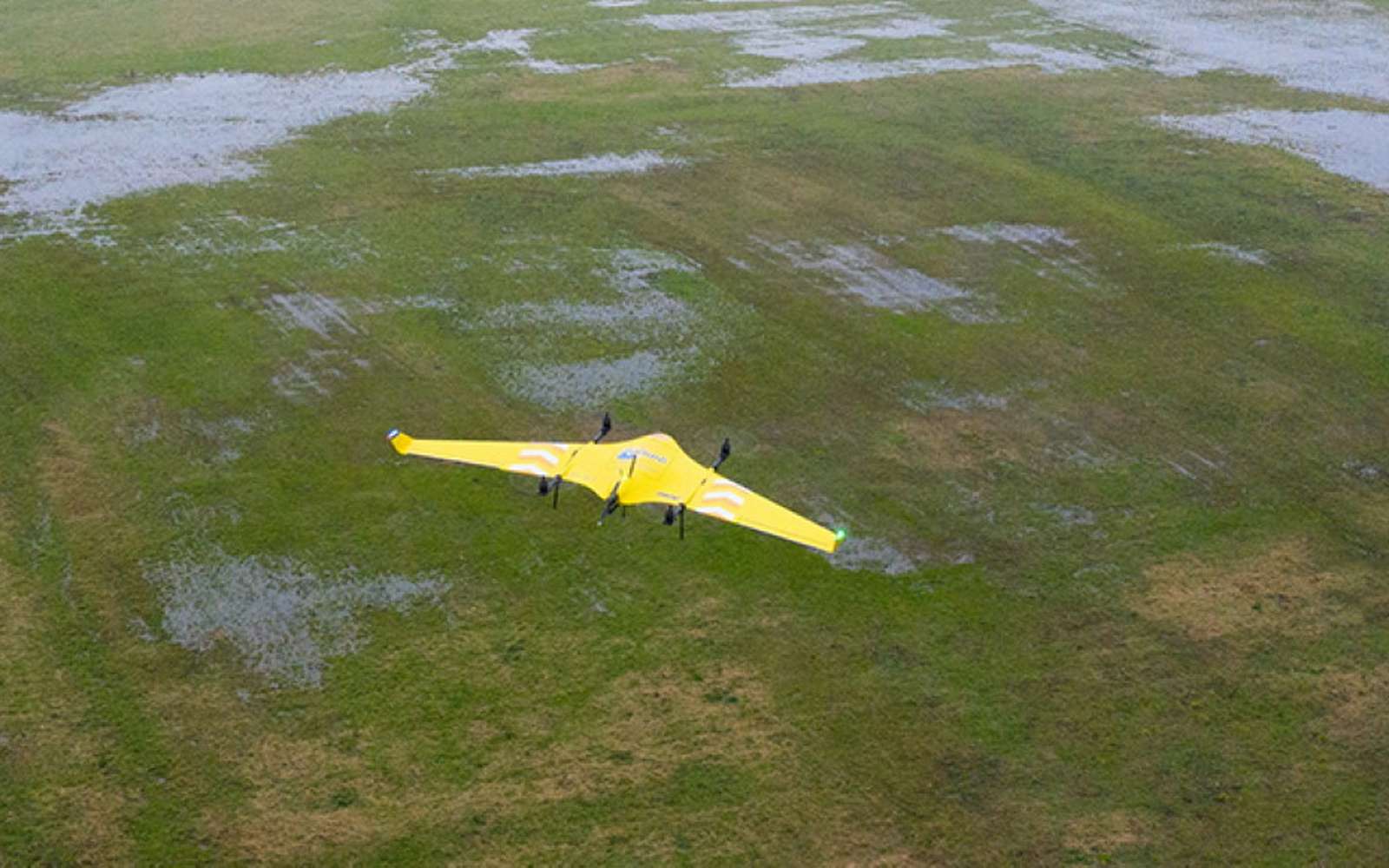 Elegant, reliable, autonomous and useful
This drone with a wingspan of more than 2.7 meters and 95 centimeters long can carry a load of more than 1.5 kilograms. Its maximum take-off weight is 10.5 kilograms.
The drone was primarily designed for the delivery of medical equipment and in particular medicines, public security, wildlife conservation operations (counting of wild animals) and mapping. It is also in the African savannah that the drone was able to carry out its certification flights in extreme conditions. For the moment, the device complies with European Union regulations.