Apple is working on a small patch that we can stick on everyday objects to easily find them with his iPhone. This new feature could be unveiled as of September 10th during the presentation of iOS 13.
A few days before Apple's keynote, more information was found on a new product from the firm. The 9to5Mac site had discovered last June references to a device still unknown within the code of the beta of iOS 13. The MacRumors site managed to find more information on the latest version of the internal beta of iOS 13.
Known for now only under the name B389, the accessory will be a "tag", a small location-based device that can cling to its keychain, bag or other objects. Some phrases confirm its use, such as "  Tag your everyday objects with B389 and never lose them again".
It will be integrated with the new "Locate" application (called "  Find My  "), which is a combination of the "Locate My Friends" and "Locate My iPhone  " apps. The internal version of the application contains three tabs: People, Devices, and Items. It would also include the ability to share the location of tagged items with loved ones.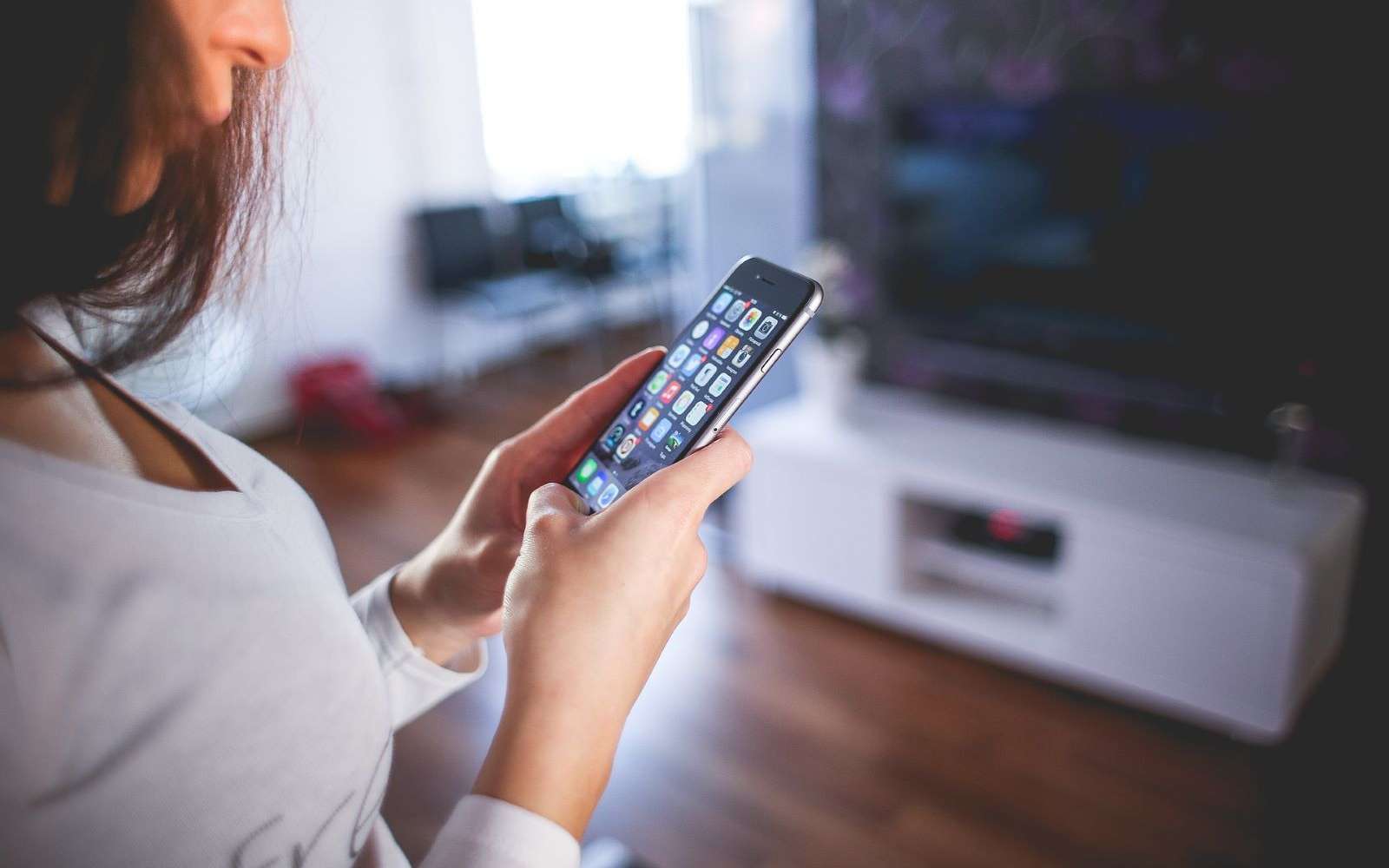 Other iPhone users will be able to contact the owner of a lost tag
The device will work as its rival Tile, thanks to Bluetooth. Users will receive a notification if they move away from tagged objects unless they are placed in previously designated safe locations such as the home or office. In case of loss, the application allows ringing the tag to find it. If the object can not be found, it can be switched to "lost" mode, which will allow other iPhone users to log in to get the owner's contact information, which will then be notified. someone found it.
According to the images found in the beta, the accessory will come in the form of a white circle, with the Apple logo in the middle. It will certainly have a removable battery, most likely a button cell, and will send the last location in case of low battery. This information is confirmed by the phrase "  Unscrew the back of the accessory and remove the battery.
Find your objects with augmented reality
It is also very likely that the "Locate" application relies on augmented reality to help the user find a lost object. The internal beta of iOS 13 contains a 3D balloon that would be displayed on the screen to indicate the location of the tag. The application contains the indication "  Move on a few meters and move your iPhone up and down until a red balloon appears.  ".
The information, however, dates from a beta release in June, so it is possible that some elements have evolved since. Everything should however be confirmed on September 10 during the keynote of Apple to be held on the premises of the firm in Cupertino. Apple is expected to unveil new iPhone models and the public version of iOS 13.