Original design and much more discreet than a helmet for this first model, but also and above all the promise of HDR images.
Today, in addition to being counted on the fingers of both hands, virtual reality headsets are bulky and rather heavy. They give their wearers a rather singular appearance. On this last point, Panasonic stands out from all the players by unveiling on its CES 2020 stand, a prototype of virtual reality glasses with a design as retro as futuristic.
Rather than take the usual form of a large box placed before the eyes, they look like glasses of glacier futuristic release. We can easily imagine them worn by one of the characters from the Star Wars saga  . Fitted with blinders to isolate the eye from outside light , these glasses have classic temples that allow them to rest on the ears. To enhance the look of these glasses, their exterior has been fitted with reflective lenses . Finally, for sound, in -ear headphones come out of the back of the branches.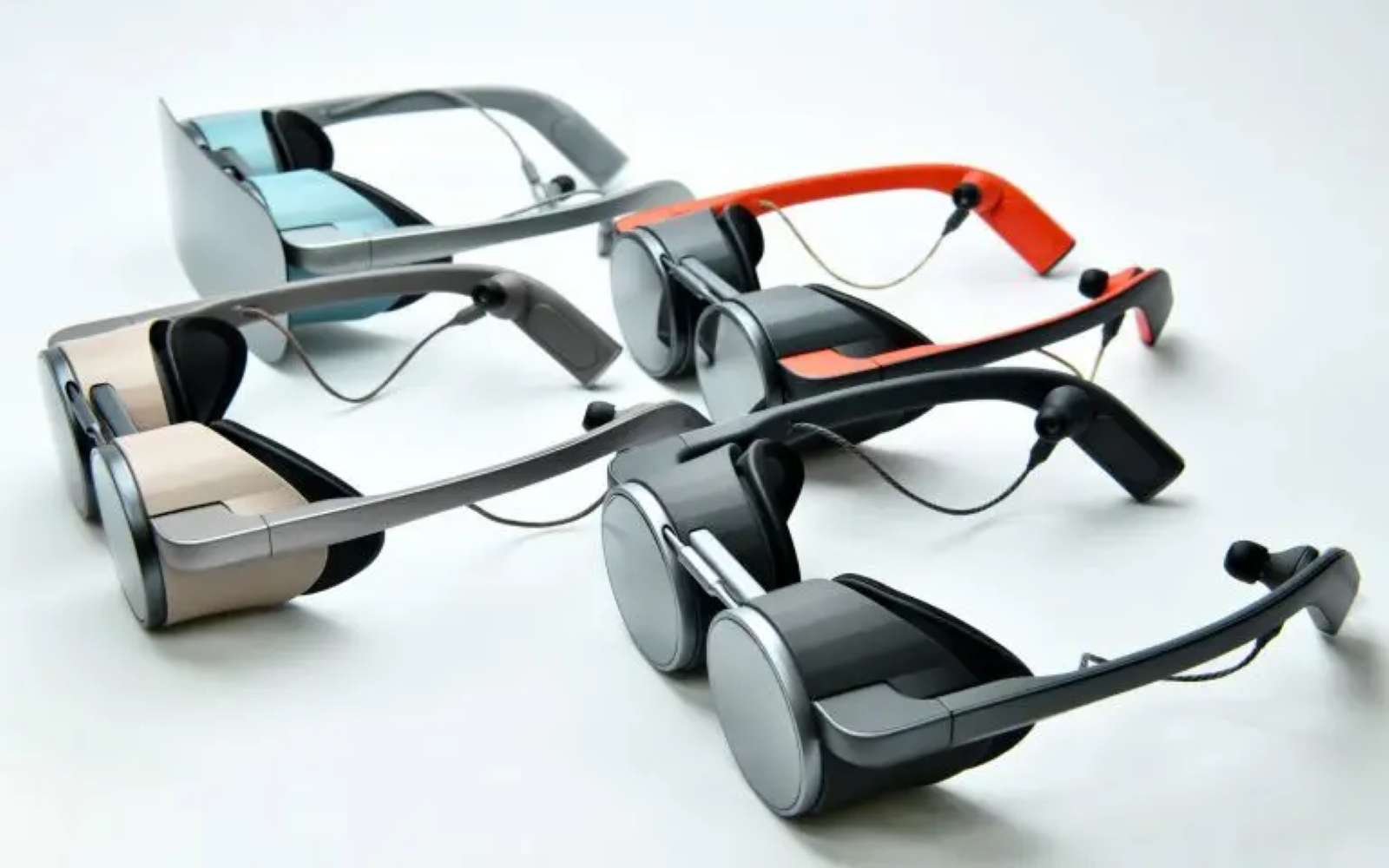 New: micro-Oled screens
As for technology, for VR , behind the round lenses are two micro-Oled screens ensuring HDR compatibility. They were developed by Panasonic and its partner Kopin. It is precisely this technology that has made it possible to obtain such a design, since it makes it possible to create screens that are light enough to be able to be integrated into an almost conventional frame. According to the manufacturer, the screens can deliver 4K quality. Difficult to know more at the moment, because it is a prototype and the manufacturer remains discreet about the technical details.