Better than a touch screen, it also becomes convertible. At Acer, the screen can be placed under or on the keyboard and it can also fold and unfold. The objective is to facilitate the daily life of graphic designers with a machine as powerful as it is versatile.
In April 2019, Acer  launched its new range of ConceptD computers, models based in particular on the Predator range for video games, but better suited for graphic creation. Taking advantage of the CES 2020 electronic show currently taking place in Las Vegas , the firm announced two new models, the ConceptD 7 Ezel and the ConceptD 7 Ezel Pro .
These two computers stand out thanks to their pivoting screen which can be rotated 180 degrees independently of the keyboard . Acer had already tested this concept on the Predator Triton 900 for gamers and ConceptD 9 for creators. However, the firm had used two arms on the sides to hold the screen, which were quite bulky. At Acer , they have been replaced by a rear panel which is reminiscent of certain tablet cases .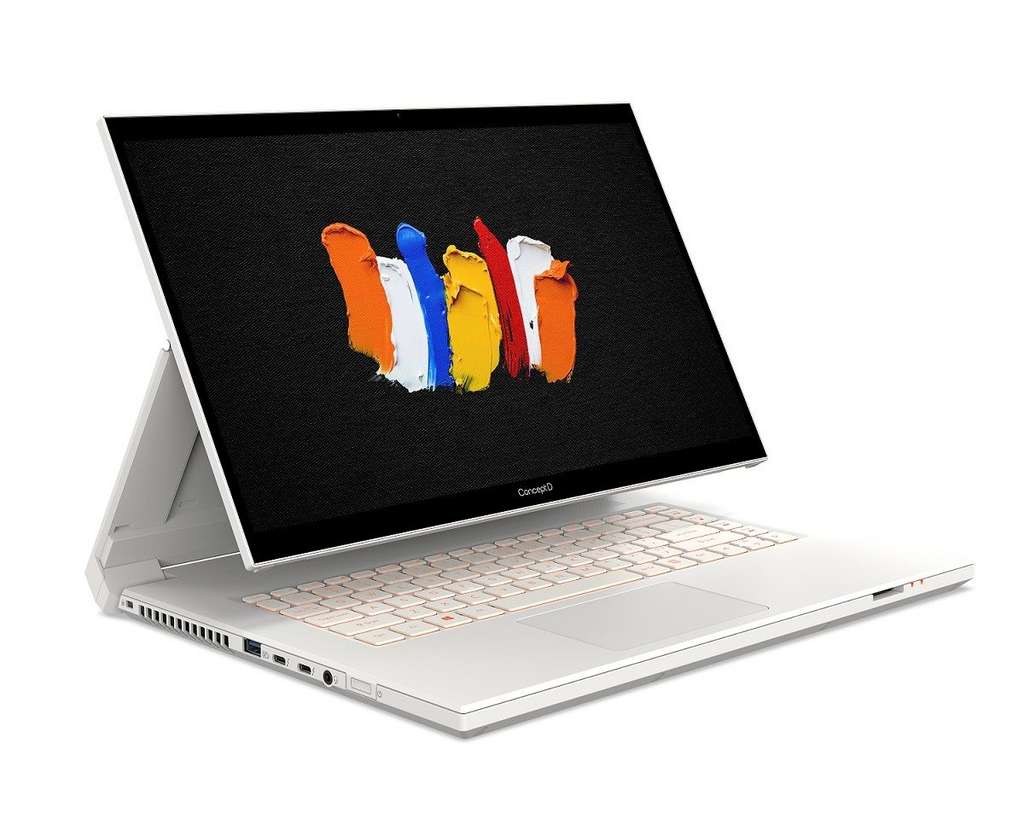 A screen that rotates 180 degrees
The touch screen displays a diagonal of 15.6 inches and can be opened like a conventional laptop , rotated to be placed over the keyboard like an easel, or come to lie flat to completely cover the keyboard and be used like a tablet. The models have a 4K IPS screen (3.840 × 2.160 pixels ) which covers 100% of the Adobe RGB color space, and come with a Wacom EMR pen.
The ConceptD 7 Ezel incorporates a 10 th generation Intel Core H processor with an Nvidia GeForce RTX graphics chip , up to 32 GB of RAM and an NVMe SSD hard drive with a capacity of up to 2 TB. The Pro version is equipped with an Intel Xeon processor, an Nvidia Quadro RTX graphics chip and ECC RAM . They also offer two Thunderbolt 3 / USB Type-C ports, an HDMI 2.0 port, a DisplayPort 1.4 port and an SD memory card slot, all integrated into a metal chassis.painted white. The ConceptD 7 Ezel will be offered from 2,499 euros, and 2,999 euros for the Pro version. Acer has not yet announced a launch date.