On the starting line, a racing drone piloted by the reigning world champion. Its competitor: a completely autonomous drone packed with sensors and boosted with artificial intelligence. For the loser of this race to become an unbeatable champion, it is only a matter of time.
Finally, Man still knows how to maintain his superiority over the machine. At least, for the moment … Last Friday, in Austin in Texas (United States), during the  Drone Racing League , was held the first competition Man against machine , it is the world champion of racing drone that won the round.
Canadian pilot Gabriel Kocher, known as Gab707 , won the race hands down in six seconds with a course dotted with curves and obstacles. Its competitor, an autonomous drone doped with AI and developed by the Team MAVLab team from the Netherlands, took 11 seconds to complete the same course.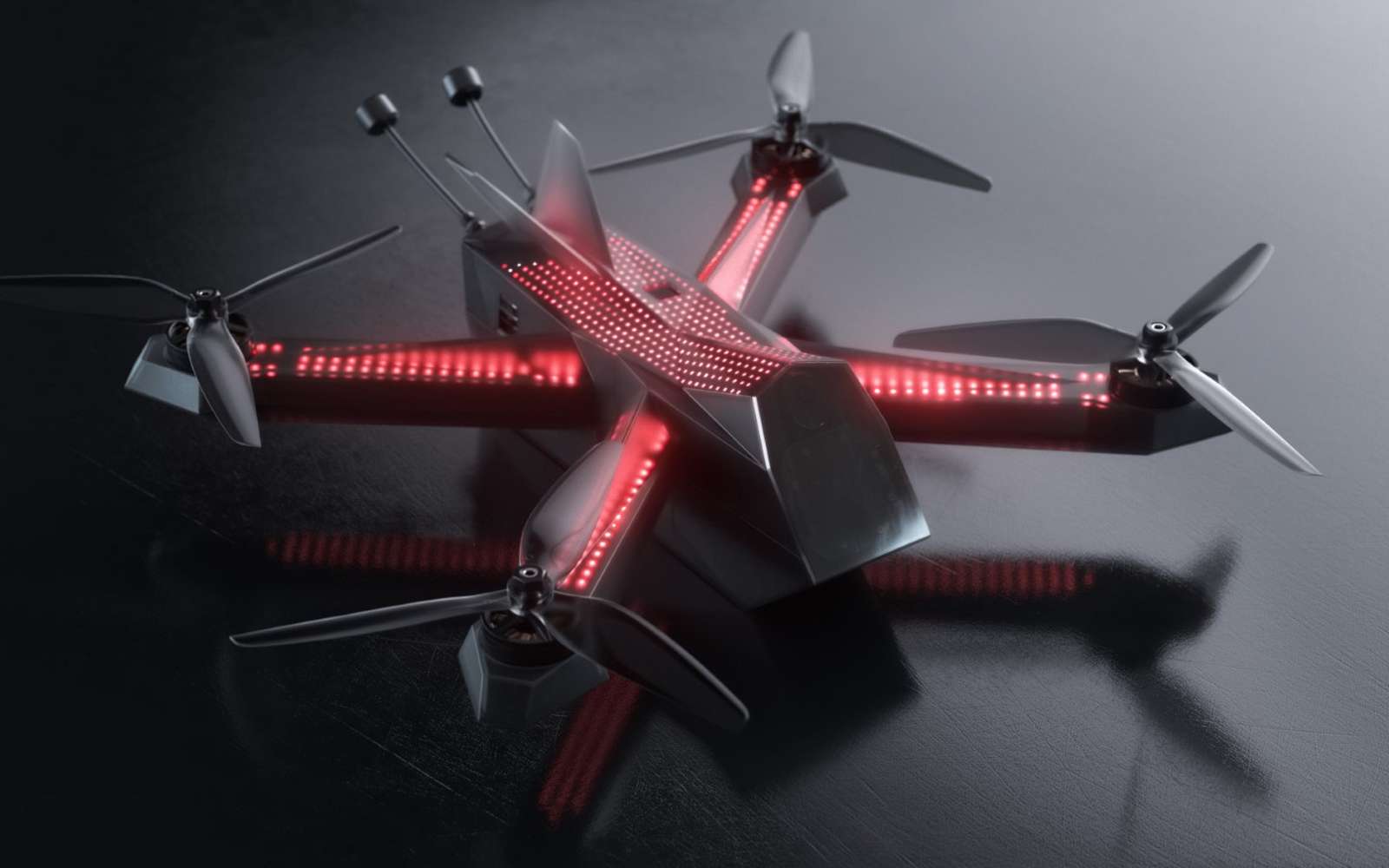 The autonomous drone, almost twice slower
Achieving this result is already in itself a feat for an autonomous drone. He must identify and avoid obstacles at high speed and in real time, and anticipate maneuvers. The MAVLab drone was equipped with two Nvidia processors and four cameras. This drone had won the final of a race called  Artificial Intelligence Robotic Racing (Airr) which included only autonomous drones equipped with the same equipment.
As the winner, the team then faced the defending human champion. If the MAVLab team lost the race, they still won a prize of $ 1 million for creating the fastest autonomous drone. If Man still has a little room for maneuver, the league expects that in 2023, autonomous drones will be able to beat the best human remote pilots.