Available in the United States, Facebook Pay is a new mobile payment solution. Soon available also Instagram and Whatsapp, it allows both to buy products online on these social networks, but also to transfer or receive money from a loved one. Everything is secured by biometrics.
The giants of computing and high-tech have only one goal: to push you to use their own mobile payment solution. We knew Apple Pay, Google Pay, Orange Cash or Samsung Pay, and it is now the turn of Facebook to offer its payment system. Simply called Facebook Pay, it obviously works in Messenger, but also in Instagram and Whatsapp, two applications bought by Facebook. If you use the three social networks, Facebook promises that it will be possible to use this solution on one of the platforms. It is not unified.
Specifically, on a secure end-to-end platform with an anti-fraud system inspired by Paypal, this solution makes it possible to make payments but also transfers money from one contact to another. To secure the transaction, two methods are now recognized and used by traditional banks: the PIN and biometrics, whether fingerprint or facial recognition.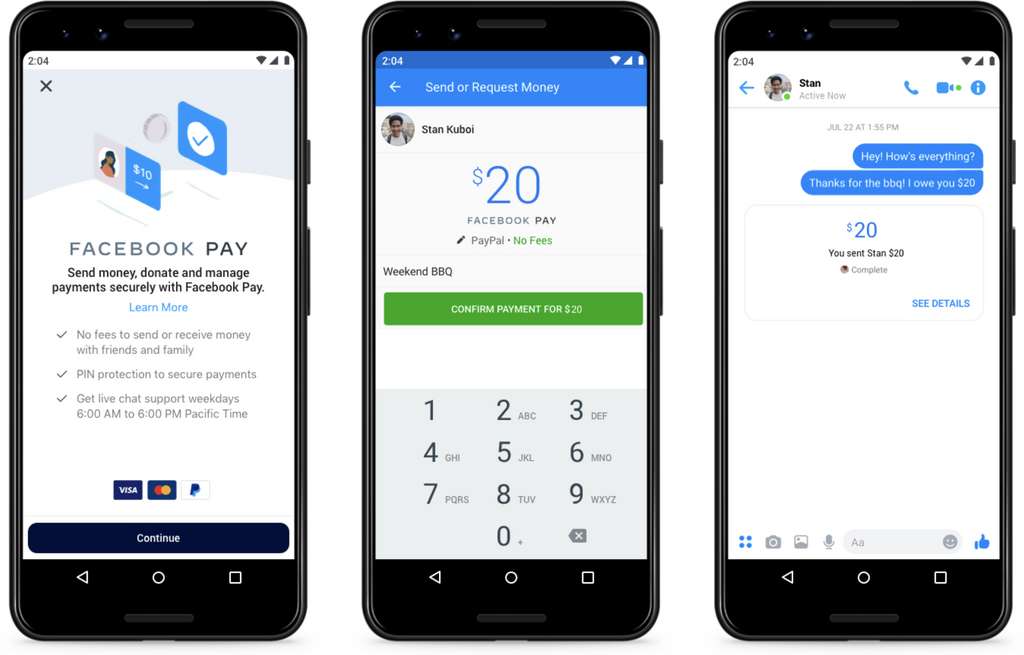 In the United States for now
Of course, you must first register your bank details, either those of his credit card or those of a Paypal account. Once the payment method is registered (credit card or PayPal account ), the user can then make purchases on Facebook Marketplace, transfer money to a loved one or make purchases in an application. For example, when an advertisement proposes to buy a product directly.
At the level of availability, it will be progressive. Thus,  Facebook Pay first arrives in the United States, and only on Facebook and Messenger. Then, its use will be expanded to Instagram and Whatsapp, and in other countries. For Europe, and therefore France, no date is given.