The new 100% electric Fiat 500e has lost none of its appeal. With an autonomy of 320 km greater than that of its main competitors, it will arrive on the market in September with a first model at 37,900 euros.
Like the Twingo or the Mini Cooper, the 

electric 
version
 of the Fiat 500 was eagerly awaited, especially since the Centoventi concept, presented at the 2019 Geneva auto show, had aroused a lot of enthusiasm. Except that the end result is very far from it since the Fiat 500e takes the general aesthetic of its predecessor with combustion engine. However, the Italian manufacturer presents it as the third generation after the iconic 500 produced from 1957 to 1975 and its updated version relaunched in 2007.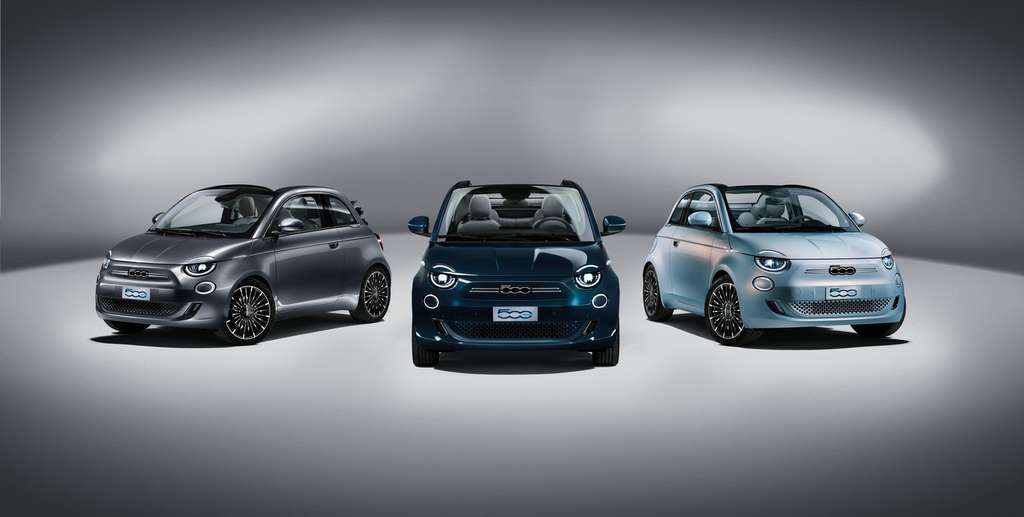 But this conservatism will obviously not displease all those who love the Fiat 500. The charm operates at first glance , and we appreciate the little distinctive signs, like this upper half of the headlights integrated into the hood, these subtly enlarged wings, these slightly larger wheels which give it a little air of the Abarth version. Inside, there is an inevitable giant 10-inch touch screen in a central position on the dashboard and another 7-inch screen for instrumentation. The atmosphere is refined and gives a feeling of space, even if the habitability does not seem to have improved significantly compared to the petrol model
Fiat 500e has better range than its rivals
From a technical point of view, Fiat indicates that the 500e has gained 6 cm in length and width and 2 cm in wheelbase. The first model announced is equipped with an 87 kW electric motor which delivers 118 hp, which allows it to reach 150 km / h and accelerate from 0 to 50 km / h in 3.1 seconds. The autonomy of the 42 kWh battery is given for 320 km, which should make it the best student in its category against the Mini Cooper SE (230 km), Renault Twingo ZE (180 km) and Honda e (220 km).
Anesthetic success, promising characteristics for urban use, the Fiat 500e seems to have it all. Except perhaps its price … The first limited edition (500 copies) La Prima convertible will be invoiced at 37,900 euros. It starts to get very expensive for a city car, as trendy as it is. More affordable versions should probably make up the range, but Fiat has not yet given details. The Fiat 500e will land in dealerships in September.