In late September, Samsung will launch the Galaxy Watch Active 2, its new connected watch, available in several versions including one with a 4G / LTE chip, NFC or the presence of an electrocardiogram. What finally answer the Apple Watch.
After the launch of its Galaxy Watch Active earlier this year, Samsung has already unveiled a new version of its connected watch. With the Galaxy Watch Active 2, the Korean manufacturer aims directly to compete with the Apple Watch Series 4. It is offered in two sizes, with the choice of a dial of 40 millimeters or 44 millimeters, aluminum or stainless steel.
The connected shows use the operating system Tizen Samsung, which is rotated by a processor dual-core Exynos 9110, 768 MB RAM (1.5GB for version 4G ) and 4 GB of storage. The AMOLED display is 30 or 34 millimeters (1.2 or 1.4 inches) in diameter, with a resolution of 360 x 360 pixels. It also ships Bluetooth 5.0 and Wi-Fi b / g / n, as well as the NFC. The watches are powered by a battery of 247 mAh, or 340 mAh for the large model, and they are of course compatible with wireless charging.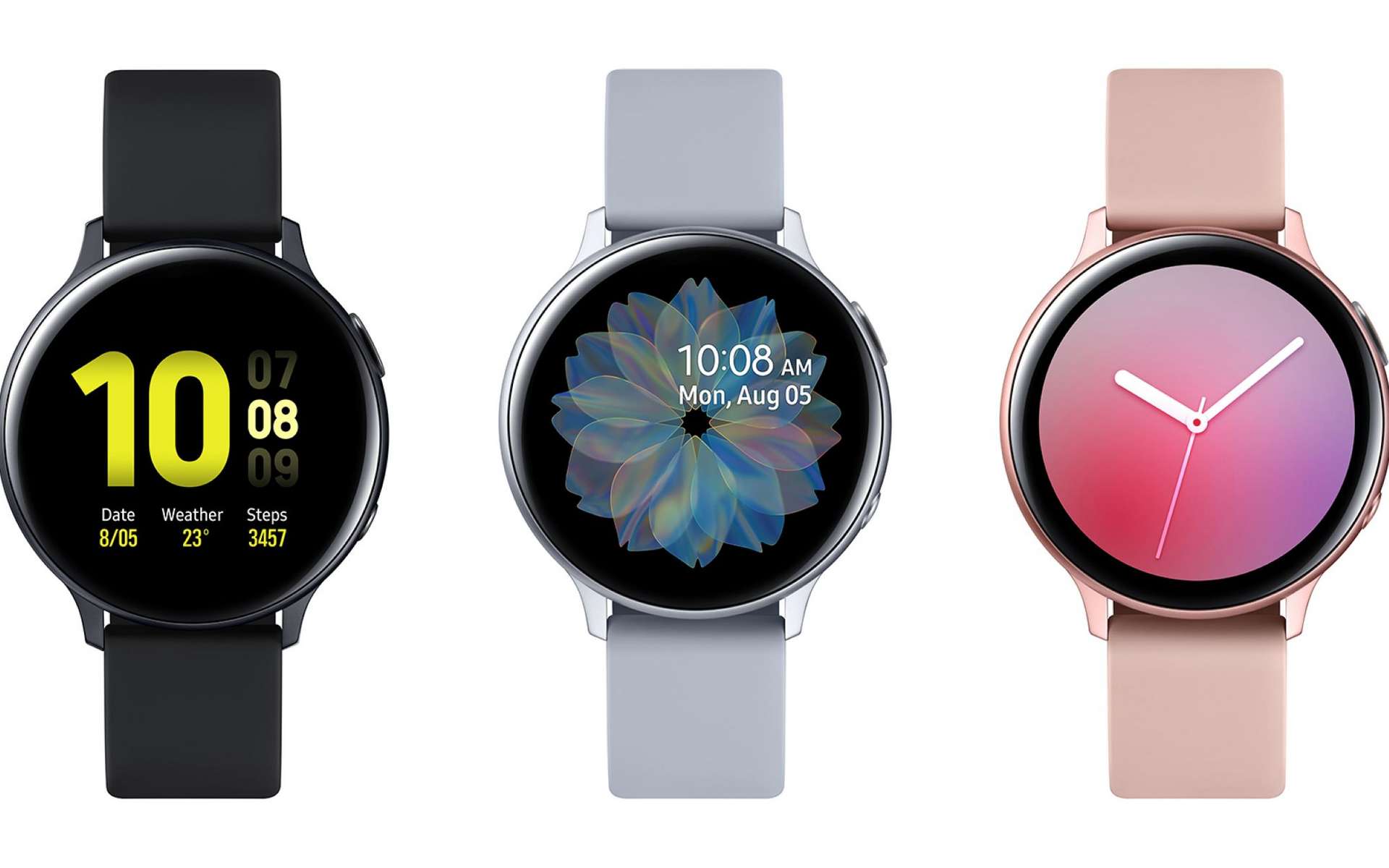 A rotating rotary ring and an ECG
This second version marks the return of the rotating ring Galaxy Watch but in a tactile version rather than physical. It also incorporates an electrocardiogram, like the Apple Watch, as well as an eight-diode heart rate monitor for more accuracy and can track 39 different types of workouts.
The Galaxy Watch Active 2 starts at 299 euros for the small model or 319 euros for the big model. An extra charge of 100 euros for the stainless steel shell instead of aluminum, plus a 4G / LTE chip to take and make calls. Pre-orders will begin on August 23, and Samsung includes a Duo Pad Charger for all orders before the official release on September 13.