Associated with Honda through its Cruise subsidiary, General Motors presented its version of an autonomous electric shuttle without driver which is intended for a shared transport service.
To date, Google is the first and only to market an autonomous taxi service called Waymo One . But many other players are in the ranks, starting with Uber, Canoo or Renault. And there is also General Motors. In 2013, the American manufacturer created a start-up named Cruise which has already raised more than $ 7.2 billion to develop autonomous driving technologies. Cruise first tested its systems on a Chevrolet Bolt before developing its own driverless vehicle which it has just presented to the public.
The Cruise Origin is a kind of minibus without pedals and steering wheel that was designed in partnership with Honda on the basis of a new electric platform signed General Motors . The minimalist and spacious interior can accommodate up to six people in two rows of three seats facing each other. The doors sliding side and low ground clearance facilitate access on board.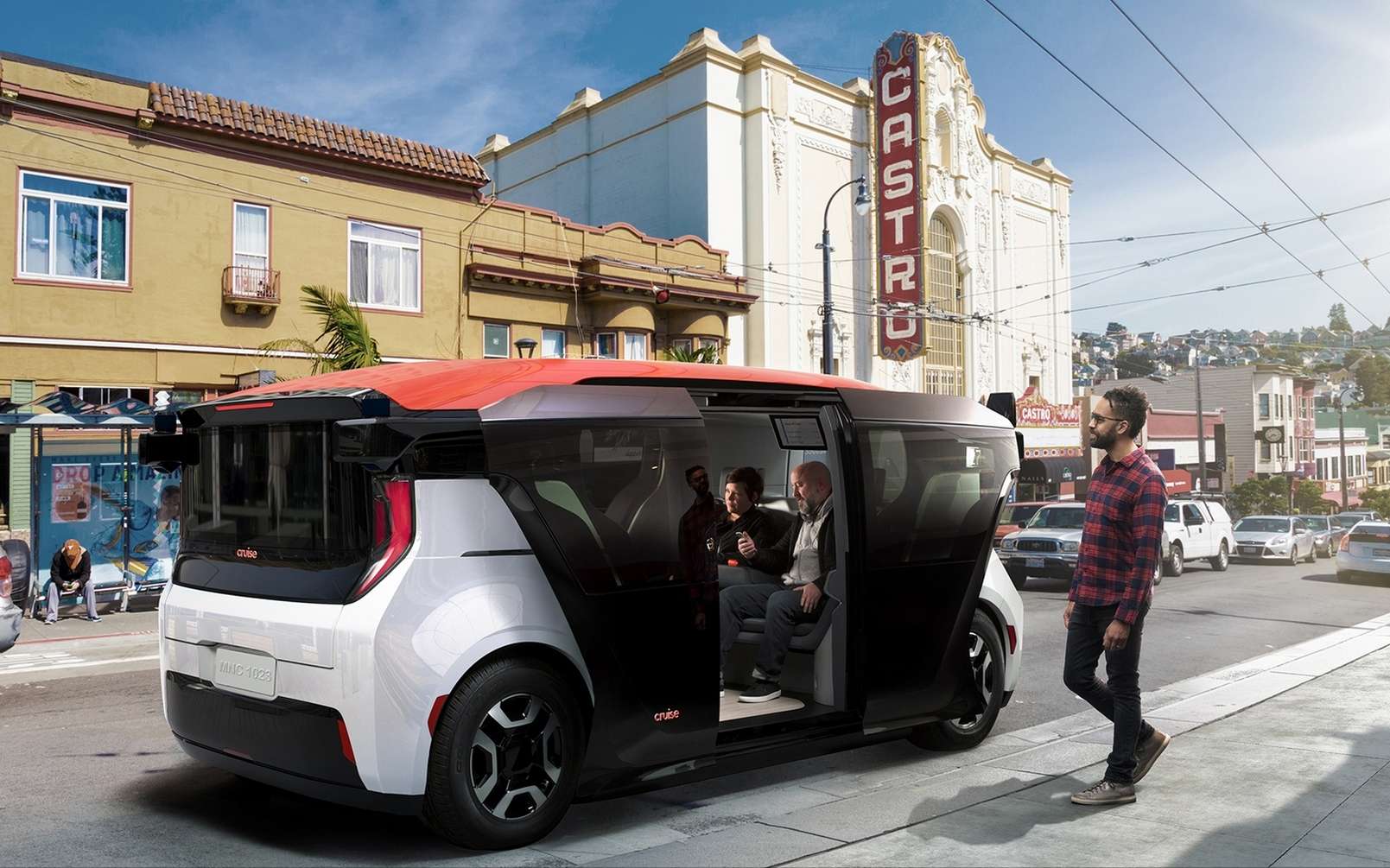 A service life of more than 1.6 million kilometers
It is not a prototype but a vehicle ready for production, dixit Cruise. But we still don't know everything about its configuration, its performance and its autonomy . The only tangible indication, it will have a lifespan of more than a million miles or more than 1.6 million kilometers. General Motors also boasts a modular design that will allow Cruise Origin to evolve over time, by replacing its components and by distributing software updates.
This autonomous shuttle is intended for a taxi service without driver available 24/24 hours and 7/7 days. Although she does not communicate any tariffs, Cruise mentions a potential saving of $ 5,000 per year for a household living in San Francisco who uses their own vehicle or uses carpooling. 
The company ensures that under the will of General Motorsto produce "millions of electric vehicles" the Origin can be manufactured for about half the current cost of an electric SUV. Big promises and big ambitions that will need to be checked once the Cruise Origin is in service. No date has yet been announced. For the moment, Cruise is testing an autonomous taxi service for its employees in San Francisco with a modified Chevrolet Bolt fleet. It is likely that the Origin will be released via this service.