(1)—> First go to one of the below sites to search the courses you need and go to the course page of a selected course.
https://freecourseweb.com
https://freecryptolearn.com
https://devcourseweb.com
https://coursewikia.com
https://courseboat.com
https://coursehulu.com
https://courselala.com
https://coursemega.com
https://coursepig.com
https://tutgator.com
https://tutpig.com
https://tutsala.com
https://tutgee.com
(2)—> Go to the bottom of the course page which is selected from step 1 and copy the Hash Text which is shown in black text.  It is very important to copy the hash correctly. Check the below image for a better understanding.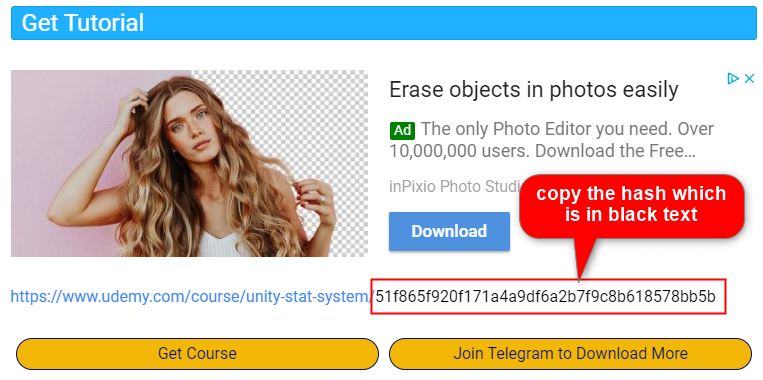 (3)—> Paste the Hash Text in the below form and click the "Generate Links" button to generate download link. (This is important! Do not just hit Enter key on the keyboard. Make sure to click on the "Generate Links" button ). Then Magnet link will be generated and you can use it on your torrent client as usual.
NOTE: If clicking on the mirror link # button (which is generated below after put hash text) does nothing, then try Right-Click -> Copy Link Address to copy magnet link and add it to your preferred torrent client such as uTorrent or BitTorrent etc. (Guide on how to use magnet links: https://freecourseweb.com/MagnetLinkGuide)