The British brand GoCycle is launching a new version of its folding electric bike with a streamlined design and an improved mechanism that allows it to be folded in record time. An attractive and hyper practical VAE, but not given.
The 
Folding electric bikes
 offer almost ideal compromise for users who practice multimodal transport and / or want to take their two wheels around with them. But we must admit that they are not always very attractive and that their folding mechanism sometimes requires a lot of attention to memorize all the stages and not to get their fingers caught. Gocycle intends to improve these aspects with its new 
VAE
 folding 
Gocycle GX
.
On the menu, a sleek and improved design compared to the previous model which made it possible to lighten the bike by 300 grams for a total weight of 17.4 kg . And a promise: no more than ten seconds to fold the GX. The result is, from our point of view, quite successful. The frame in aluminum hydroformed reflects a style simple and elegant enough, with all and for all a single cable apparent. The 20-inch stick wheels add a sporty touch. The GoCycle GX 2020 inherits the single-arm fork present on the high-end GXi model.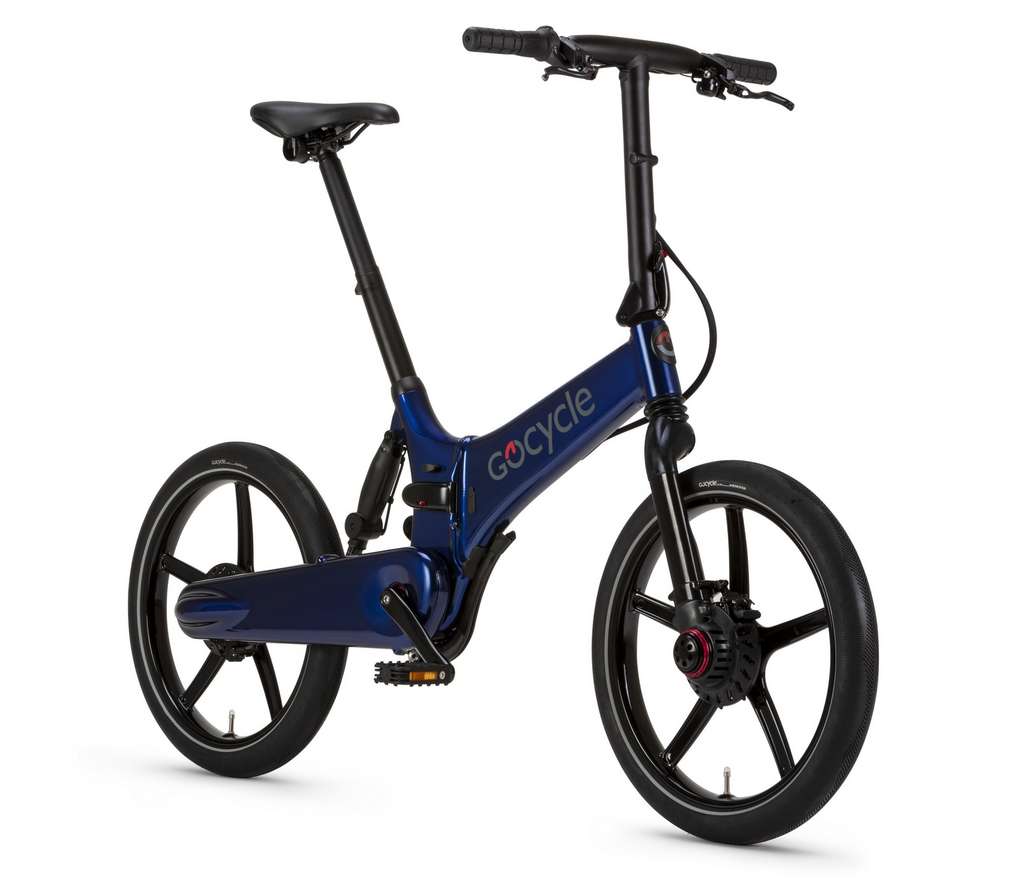 GoCycle promises that it takes no more than ten seconds to fold the GX. © GoCycle
65 km of range for the GoCycle GX
The 250W electric motor integrated in the front hub has a traction control system for starting (dixit GoCycle) and the 13.7Ah 300Wh battery ensures up to 65 km of autonomy . Inserted into the upper tube of the frame, it can be removed once the bike is folded. The disc brakes are hydraulic and the transmission is entrusted to a Shimano Nexus 3- speed group .
But all these refinements are paid at a high price. It takes 3,199 euros to buy a GoCycle GX. And for this price, no integrated lighting (option at 130 €) or mudguards (100 € per pair), which is still a bit steep