After introducing the stickers (in addition to emojis and gifs), WhatsApp recently gave its users the opportunity to share beautiful stickers. Today, there are many packs ready to use on the Play Store that contain many stickers, but did you know that you can create your custom stickers and send them to your friends?
WhatsApp itself invites users to post their fantasy in an article on its official blog . The company provides very clear instructions for creating its own custom stickers. Here are a few :
the images must have a transparent background

each image must have a size of 512×512 pixels

each sticker must not weigh more than 100 kb

you must leave a margin of 16 pixels between the sticker and the edge (recommended)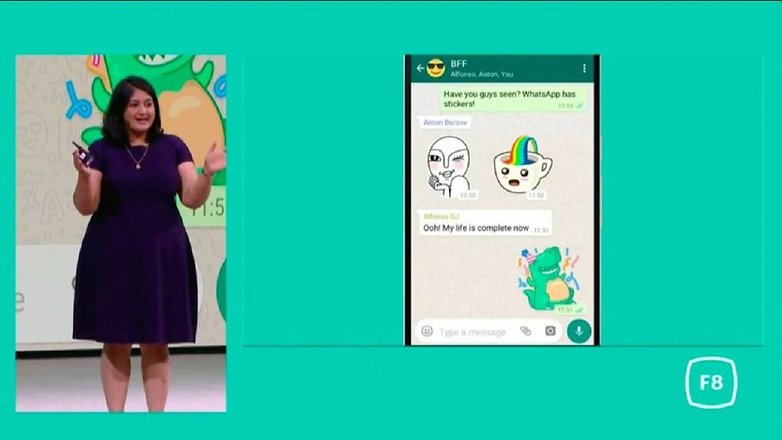 WhatsApp obviously recommends using photo editing programs, such as Photoshop or GIMP, but not everyone is able to use it. In this case, it is possible to download two very useful applications for this purpose (both available on the Play Store) that allow you to create stickers in a simple and fast way or to load stickers previously made with Photoshop . The two applications in question are Sticker Studio and Sticker Maker.
Create your own stickers with Sticker Studio
Once the application is open, simply press the Create new sticker pack button , enter a title and author name, and confirm by clicking the Create button. At this point, you will see a series of empty boxes, ie the different locations that will contain your stickers. Just tap one of them to add an image of your gallery, work around it and save it as a custom sticker.
Use the same method to create additional stickers to add to your custom pack. The application asks you to create at least 3 stickers before you can add them to WhatsApp via the dedicated button that will appear as soon as you have fulfilled this simple requirement.
You can download Studio Sticker for free from the Play Store by clicking on this link .
Create your own sticker with Sticker Maker
Start the app and tap the Create New Pack button, and again, enter the pack name and author name and tap the Create button. Just like Sticker Studio, the empty slots will appear here too: the process to "fill" them is the same as before: we press a box, select images in the gallery and create our own stickers. Remember that you must always create at least 3 packs before you can press the Add Pack button to WhatsApp.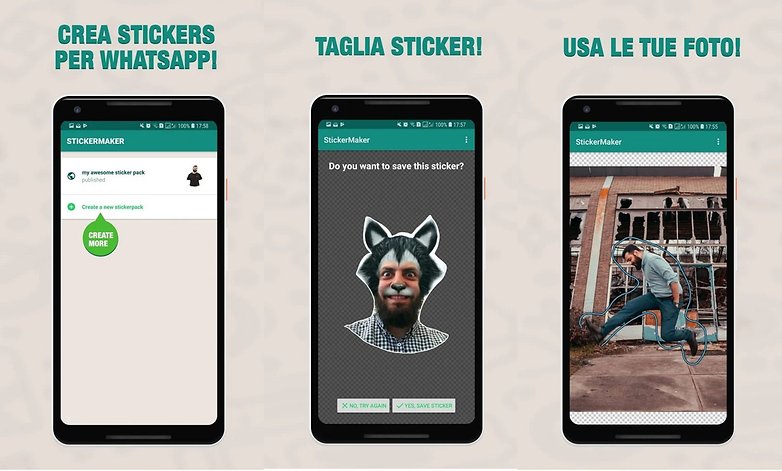 You can download Studio Sticker for free from the Play Store by clicking on this link .
You now have everything you need to create your own custom stickers for your favorite email application.
How many packs have you created?