During his keynote on September 10, Apple created the event with its new iPhone, a new iPad or new services like Apple Arcade. A common point between all these novelties, reasonable rates.
This fall, as every year, Apple held a keynote in Cupertino, California to present its new products. Announcements include three iPhone models, an iPad, an Apple Watch, and Apple Arcade and Apple TV + services. Rather than the usual price escalation, the firm seemed to have settled down, with far more reasonable rates and positioning.
The reference iPhone so far was the iPhone XS, with an XS Max for the most demanding and iPhone XR seen rather as a version "sold off" and limited. The new range consists of the iPhone 11, with two models for the most demanding, the iPhone 11 Pro and 11 Pro Max. Finished the idea of ​​a cheaper version, the reference model falls in price, the iPhone 11 starting at 809 euros, unlike the iPhone XS launched from 1159 euros or even the iPhone XR which has started at 859 euros.
A much cheaper reference iPhone and two premium models
The new iPhone 11 has a 6.1-inch screen with a resolution of 828 x 1.792 pixels (326 dpi), a Bionic A13 processor and a dual 12-megapixel photo module, with the main sensor and a wide-angle sensor. Apple has announced one hour more autonomy compared to the iPhone XR.
The iPhone 11 Pro switches to a smaller screen at 5.8 inches with a higher resolution of 1,125 x 2,436 pixels (458 dpi), four hours more battery life compared to the iPhone XS, and a triple module photo, with again sensors all in 12 megapixels: wide-angle, ultra-wide-angle and telephoto. The iPhone 11 Pro Max takes the same photo module, with a 6.5-inch display showing 1,242 x 2,688 pixels (458 dpi) and five hours longer than the iPhone XS Max.
All three models embark on a new image processing system called Deep Fusion, which simultaneously takes 9 snapshots to perform pixel-by-pixel optimization, and they are capable of shooting at 4K at 60 frames per second. These new iPhones will be available for pre-order on September 13, for availability on September 20. Count 1,159 euros for the first version of the iPhone 11 Pro, or 1,259 euros for the iPhone 11 Pro Max, the same introductory price as the iPhone XS and XS Max.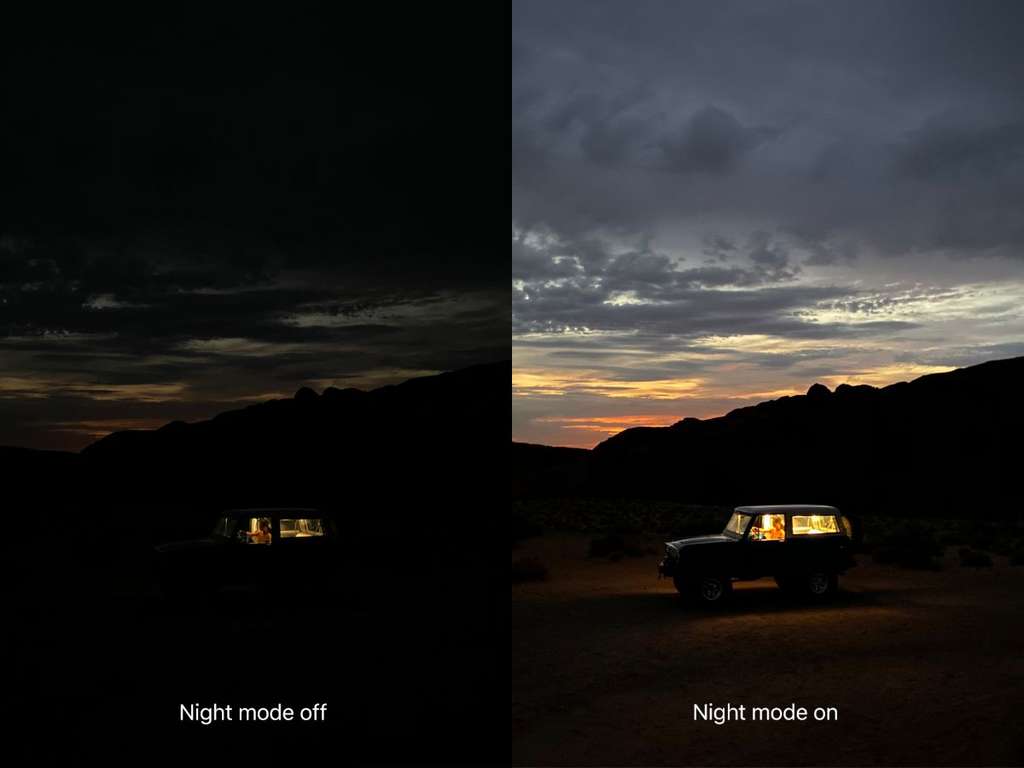 A new entry-level iPad and services at a competitive price
Still in this more reasonable perspective, Apple has chosen to renew its entry-level iPad with a larger screen, from 9.7 inches to 10.2 inches, and sold at 389 euros. An increase of 30 euros compared to the 2018 model, but in addition to the larger screen, it is now compatible with the Smart Keyboard and is, therefore, closer to the iPad Pro. 
However, it keeps the same A10 Fusion chip, and 32 or 128 GB of storage. The latest new device is the Apple Watch, which incorporates a new screen that can remain permanently on and a compass, for a price that starts from 449 euros.
On the side of new services, Apple has again been very wise with very competitive rates. The new Apple TV + will be launched on 1 st December at just 4.99 euros per month for an offer 4K "family", compared for example to Netflix to 7.99 euros for a single non-high definition screen. In addition, the Apple TV + subscription will be offered for one year in case of purchase of an iPhone, iPad or Mac. Finally, the firm has announced Apple Arcade, a subscription for unlimited access to a catalog of mobile games. The service will be available on September 19th at 4.99 euros per month.