If the LG G8X ThinQ's 6.4-inch screen is not enough for you, the South Korean manufacturer offers an accessory to add a second screen, and thus enjoy a doubled display surface. Another originality: a microphone capable of recording the slightest whisper.
LG took advantage of the IFA show in Berlin to officially launch a new high-end smartphone, with a rather original option. As with the V50 ThinQ unveiled in February, LG has created an accessory in the form of a protective shell that incorporates a second screen.
The new mobile is the LG G8X ThinQ which embeds a 6.4-inch OLED screen with a Full HD + definition. This Android-powered model also includes an 855 Snapdragon SoC, 6 GB of RAM and 128 GB of storage, expandable thanks to the microSD port. It has a dual-camera module with a sensor main 12 megapixels, with optical stabilization OIS, and a wide-angle of 13 megapixels. The 32-megapixel front camera is integrated into a U-shaped notch. Also count a 4,000 mAh battery, an under-screen fingerprint reader and a 3.5mm mini-jack.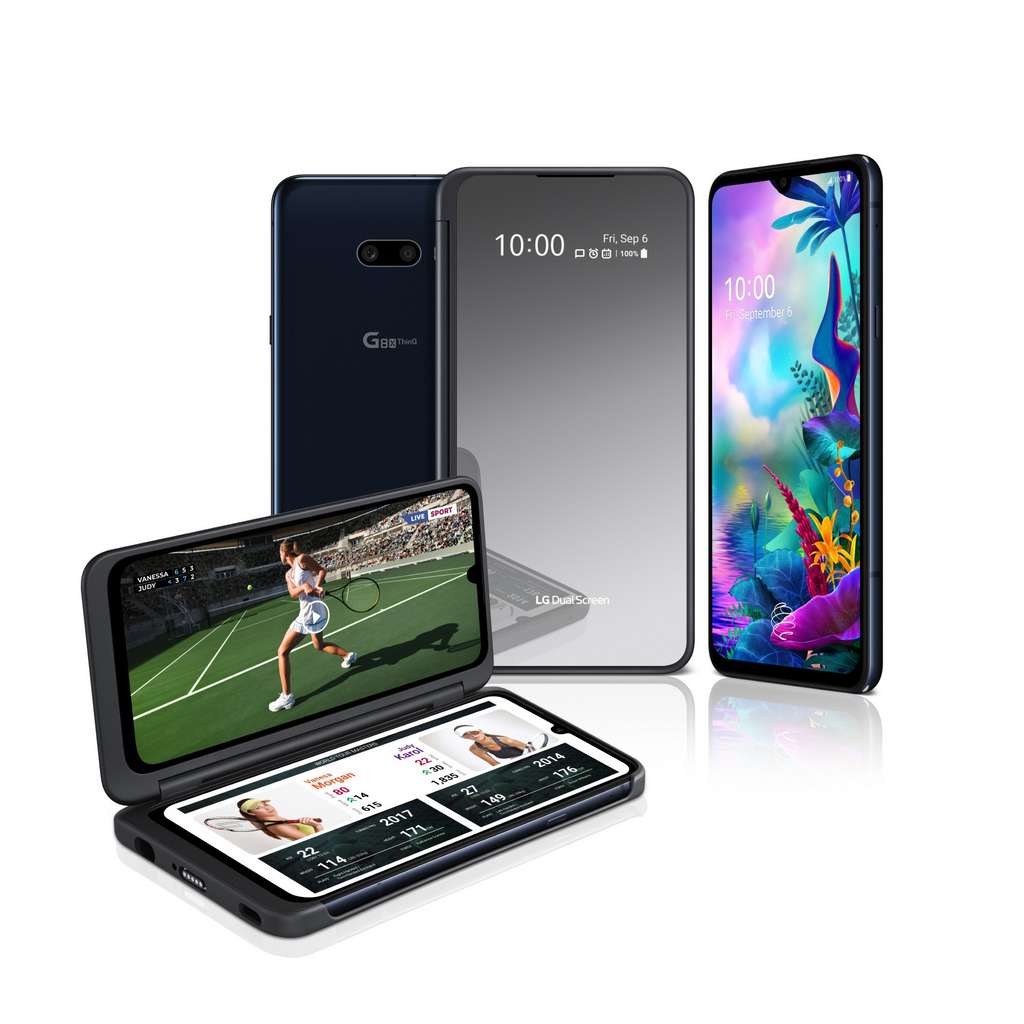 A second 6.4-inch screen
LG  could have just created a smartphone with specifications similar to other high-end mobiles, but the owners of the LG G8X ThinQ will be able to add a second 6.4-inch screen to get a foldable smartphone reminiscent of the Samsung Galaxy Fold, but with a hinge in the middle. In addition, the secondary display has a small 2.1-inch screen on the back to display notifications when the device is closed.
Another feature of the mobile, the camera has an "ASMR" mode that increases the capacity of the microphone  10 dB to capture the smallest noise. It allows you to create videos that use specific sounds, such as whispers, to create spectator sensations. LG has not yet announced prices but the mobile should be available before the end of the year.