Since this weekend, and the establishment of containment almost everywhere across the planet, breakdowns have been linked to Microsoft, Google and Nintendo. Between teleworking and closed schools, connection peaks hurt even the most powerful servers.
With millions, and even hundreds of millions of people in the world in telecommuting or confinement, online games, VOD platforms or video conferencing software have been taken by storm, and the servers have struggling to withstand the overload.
Since this weekend, it is Xbox Live that multiplies the outages, and on Twitter , an executive confirmed that it was due to the massive influx of players, and especially to connection peaks. Every day, at almost the same time, the servers experience slowdowns. At Microsoft still, it was Teams on Monday that made the cut. Slack's competitor has failed to cash in on the exceptional telework activity.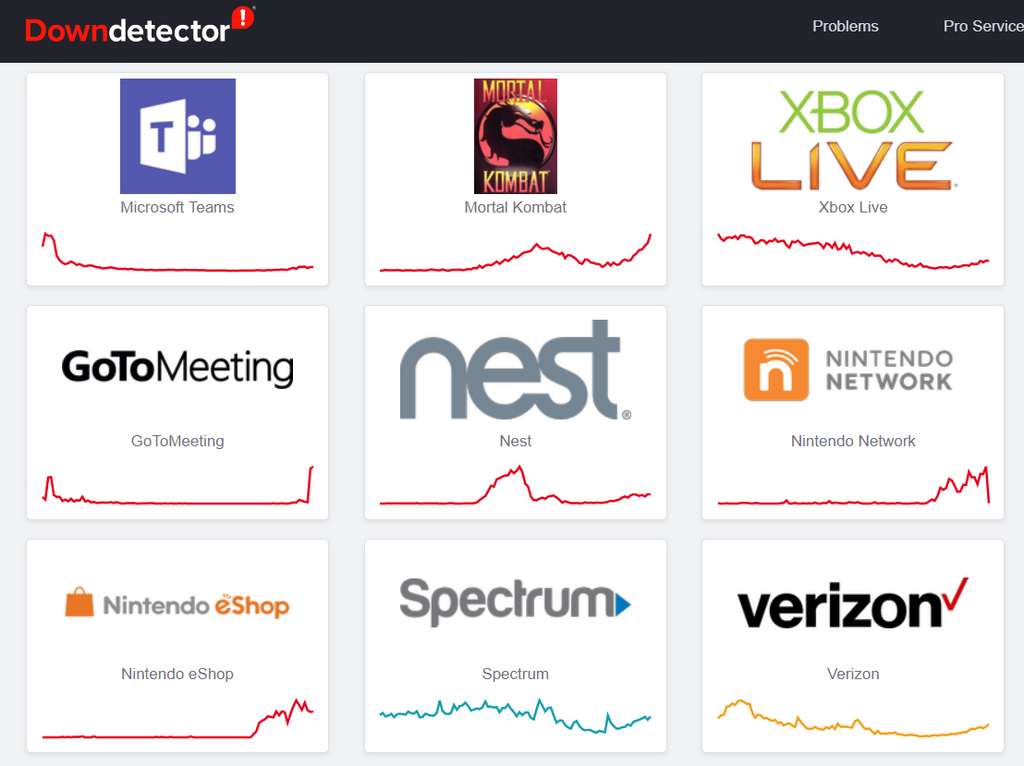 DownDetector observes failures in real time
Even if operators and publishers rely on   everyone's " digital responsibility ", there are many examples. This Tuesday, it is the Nintendo servers that are down. And for hours! On Twitter , this message: "  We apologize for the situation with online services that cannot be used on Nintendo Switch, etc. Restoration work is underway.  "
To learn more about server problems around the world, and by service, we recommend logging into DownDetector . In real time, this website identifies problems and slowdowns, whether it's online gaming, social networks or video platforms like Netflix .