A new augmented reality portrait mode is now available for Android users of Pokémon Go. This feature, known as Go Shot, allows players to take photos with their favorite Pokémon on a live background – Niantic had promised , It's now done.
The news was announced on Twitter. The @PokemonGOApp account has tweeted that Go Shot is available, and offers the hashtag #GOsnapshot so that fans of the Japanese franchise can share their best photos. This feature is only available for coaches who are at Level 5 (or higher). The tweet also said that Cliché Go will be available on other devices in the future.
Trainers, #GOsnapshot is now live for level 5 Trainers on Android devices! Level 5 will be the minimum level for Trainers to access this feature. Trainers on other devices, stay tuned! pic.twitter.com/47RVFh4PpD

— Pokémon GO (@PokemonGoApp) February 21, 2019
You can take pictures of Pokémon in the wild, of course, but the new feature allows you to take a picture of any Pokémon you have already captured on a background of your choice. You can also have your Pokémon interact with the real world background to find the perfect photo.
Unfortunately, you can not take screenshots in landscape mode. To access the new feature you will need to update your Pokémon Go app, then go to Items. There you will find Go shot . Our colleague  Suzana Dalul has already captured these beauties in our Berlin office.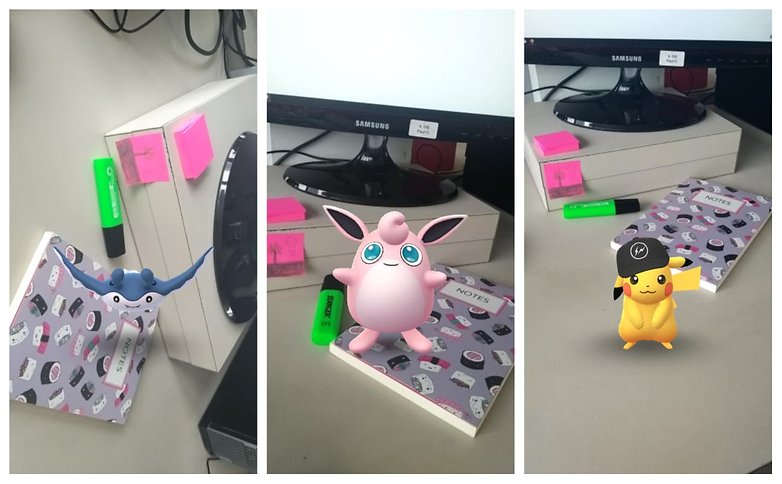 And here's a selection of some of our favorites among Pokemon trainers who share their snapshots on Twitter.
All he wants is a banana. #GOsnapshot #PokemonGO pic.twitter.com/9LEQUK3h49

— Fernando Ramirez (@mxdragon_99) February 21, 2019
What do you think of this new feature? Let us know in the comments below.