Proposed from 109,000 euros, the "small" Taycan 4S electric Porsche is less elitist than the first two versions Turbo and Turbo S. It offers a range of up to 4,063 kilometers and is positioned as a direct rival of the Tesla Model S.
The German manufacturer Porsche presents the 3e  declination of its first electric sedan, the Taycan. If this new Taycan 4S is less powerful than Taycan Turbo and Turbo S, it is also much cheaper.
The main change concerns the engine as the Taycan 4S comes in two versions, "Performance" and "Performance Plus" with a power of 390 and 420 kW, the equivalent of 530 and 571 hp. This is much less than the Taycan Turbo (500 kW) and Turbo S (560 kW).
In both cases, Porsche announces an acceleration from 0 to 100 km / h in 4s and a top speed of 250 km/h. As for autonomy, it stands at 407 kilometers in the "Performance" version and 463 kilometers for the "Performance Plus". For the rest, this Taycan 4S takes all the technical characteristics of the first two models presented to the public at the last show in Frankfurt (Germany).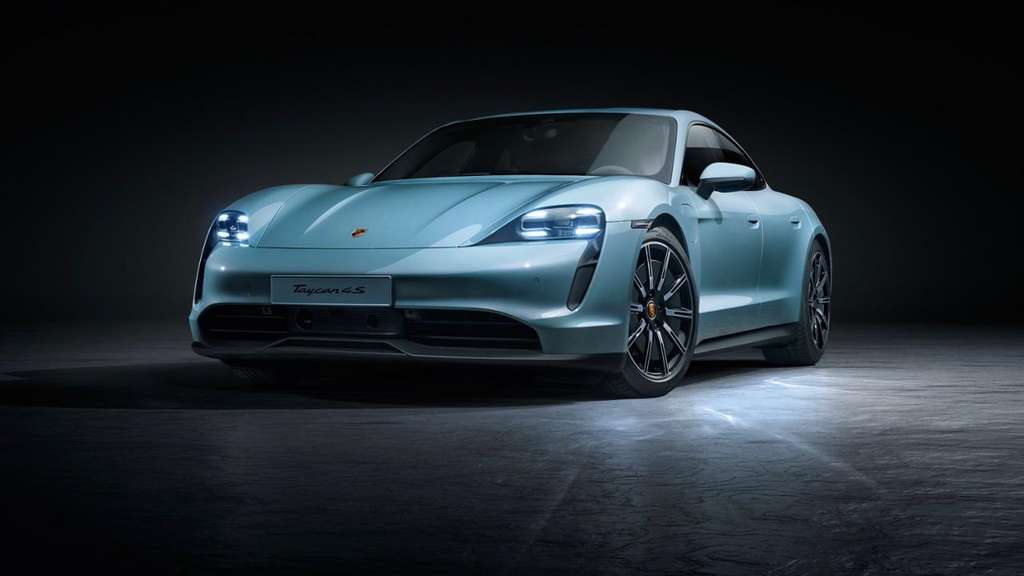 Taycan 4S will be available in January 2020
From the outside, it shows little difference compared to the Turbo and Turbo S versions, such as a new geometry of the front bumper or red brake calipers. Also note that, for the first time, an interior without leather trim is available in this range.
In the end, the Taycan 4S is offered in France from 108,632 euros. The first deliveries are expected in January 2020. As a reminder, the Porsche Taycan Turbo and Taycan Turbo S are marketed from respectively 155,552 and 189,152 euros. A Taycan Cross Turismo (station wagon) is expected to complete this offer by the end of 2020.