The next version of iOS will integrate two new features related to the Covid-19 crisis. The first will allow the iPhone to be compatible with population tracking applications based on the system created by Google and Apple. The second will concern unlocking the device with a face wearing a mask.
Currently in beta , version 13.5 of iOS will obviously bring its share of fixes for the iPhone and iPad , but also new features. Two are particularly eagerly awaited since they are directly linked to the coronavirus crisis and the Covid-19 epidemic . Thus, this version of the operating system will integrate the API of "  contact tracing  " developed by Apple and Google . The iPhone will therefore be compatible with all applications who will rely on this system, and we already know that France will not be part of it since the government has decided, with StopCovid , to develop its own population monitoring system.
The other novelty will be the possibility of unlocking your iPhone more easily when wearing a mask. Even if there are a few tutorials to teach Face ID to register and detect a face wearing a mask, Apple has therefore decided to adapt its biometric process to the current situation where people will be recommended to wear a mask in the street, at work, in public transport or in shops.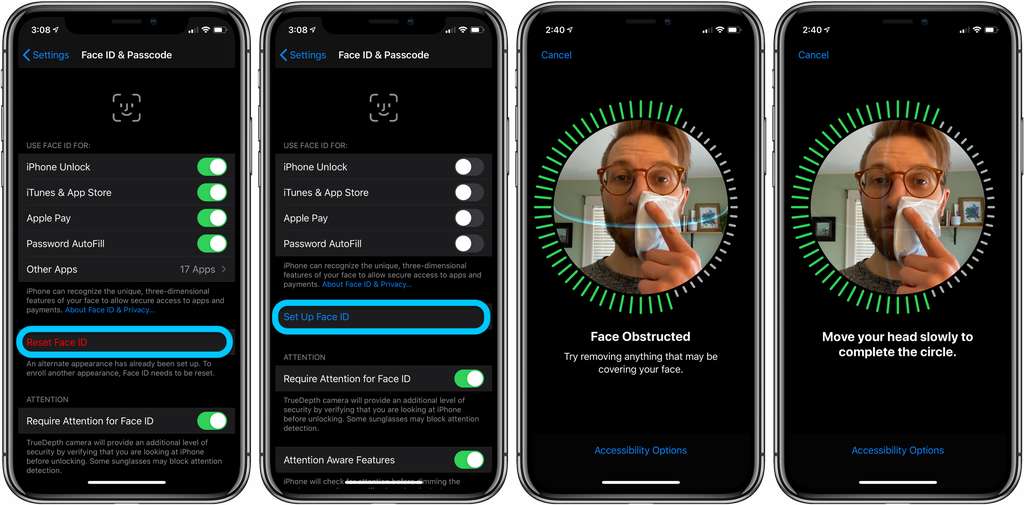 A good idea in terms of health
Concretely, when the iPhone is placed in front of his face, Face ID will not seek to identify a person who wears a mask , and instead, he will simply offer to unlock the device with his code. In terms of health, it is pretty well thought out since it will prevent people from spending their time removing and then putting on their masks. And if the person takes off their mask, for example at home, Face ID then resumes its usual role with unlocking without a code.
Expected for mid-May, the final version of iOS 13.5 will also offer a change in Facetime with the deactivation of the magnifying glass effect when a person speaks. As telecommuting and confinement have increased the number of videoconferences to more than three people, this magnifying glass effect could quickly become annoying in a group discussion.