To monitor your daily tension, Samsung has obtained the green light from the South Korean Ministry of Health for the launch of an application linked to its latest connected watch, the Galaxy Watch Active 2.
In this period when health has become the number 1 subject of concern for the population, connected watches are very precious tools and no longer considered simply as gadgets to display emails or know the weather on the wrist . We know that they can detect breathing problems during sleep , and this can be essential in detecting symptoms associated with Covid-19.
Thanks to their multiple sensors , they make it possible to follow the heart rate, to detect possible sleep apnea and we know for example that Apple Watches can detect atrial fibrillation and will soon be able to measure the oxygen level in the blood . At Samsung, we are announcing the arrival of a tool to monitor blood pressure , more commonly called "tension".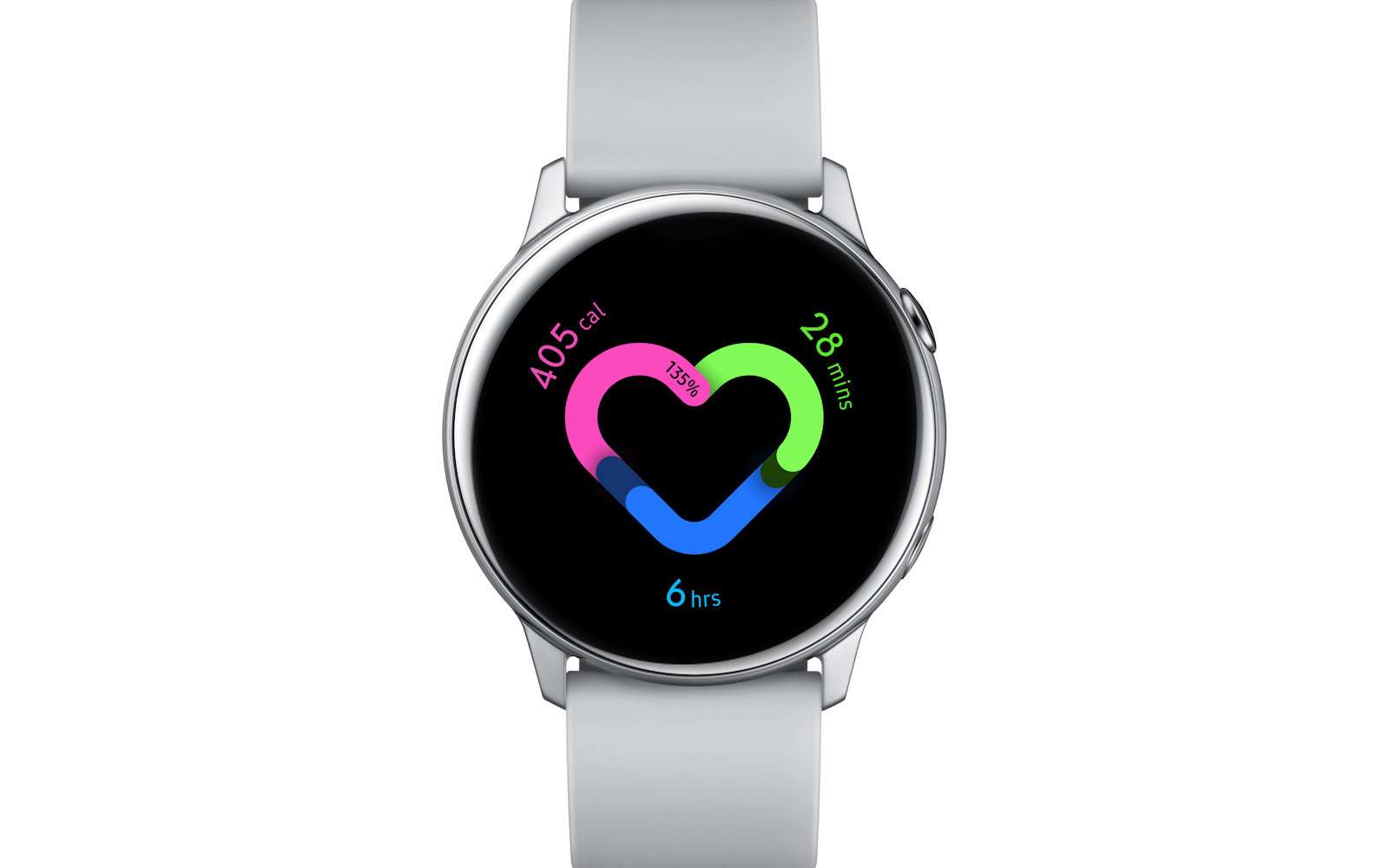 Surveillance first
Taken at each doctor's visit, blood pressure can also be measured in pharmacies or via specialized tools sold to the general public. Soon, it will be the Galaxy Watch Active 2  that will be able to measure it on a daily basis, and it will be via an application installed on its smartphone , and available only on a Galaxy model from the 3rd quarter. Her name: "Health Monitor", and she just got the green light from South Korean health authorities.
In the video posted by Samsung, we still see that it will still be necessary to equip a blood pressure monitor for the first settings and calibrate the application. It is thus necessary to manually indicate the systolic and diastolic pressure data in your smartphone, and repeat the operation three times. Then, it is the watch that takes over on a daily basis, even if Samsung specifies that it will be necessary, each month, to recalibrate the application using a real blood pressure monitor. So it's more of a monitoring system, rather than a measurement.