During its Developers Conference, Samsung presented a virtual animation of the replacement of the Galaxy Fold. As expected, it will be a clamshell model, similar to what Motorola wants to offer.
A year ago, during its traditional developer conference, Samsung had made a big impression by unveiling the Galaxy Fold, the first folding-screen smartphone. A year later, rebelote with the revelation of his little brother that everyone already calls the "Fold 2".
Except that Samsung did not present a smartphone or a prototype, but rather a virtual representation of what will be the future of the foldable screen smartphone. As we already mentioned, it will be a clamshell model. Unlike the Fold, it will not be used horizontally, like a book, but vertically as a "wallet".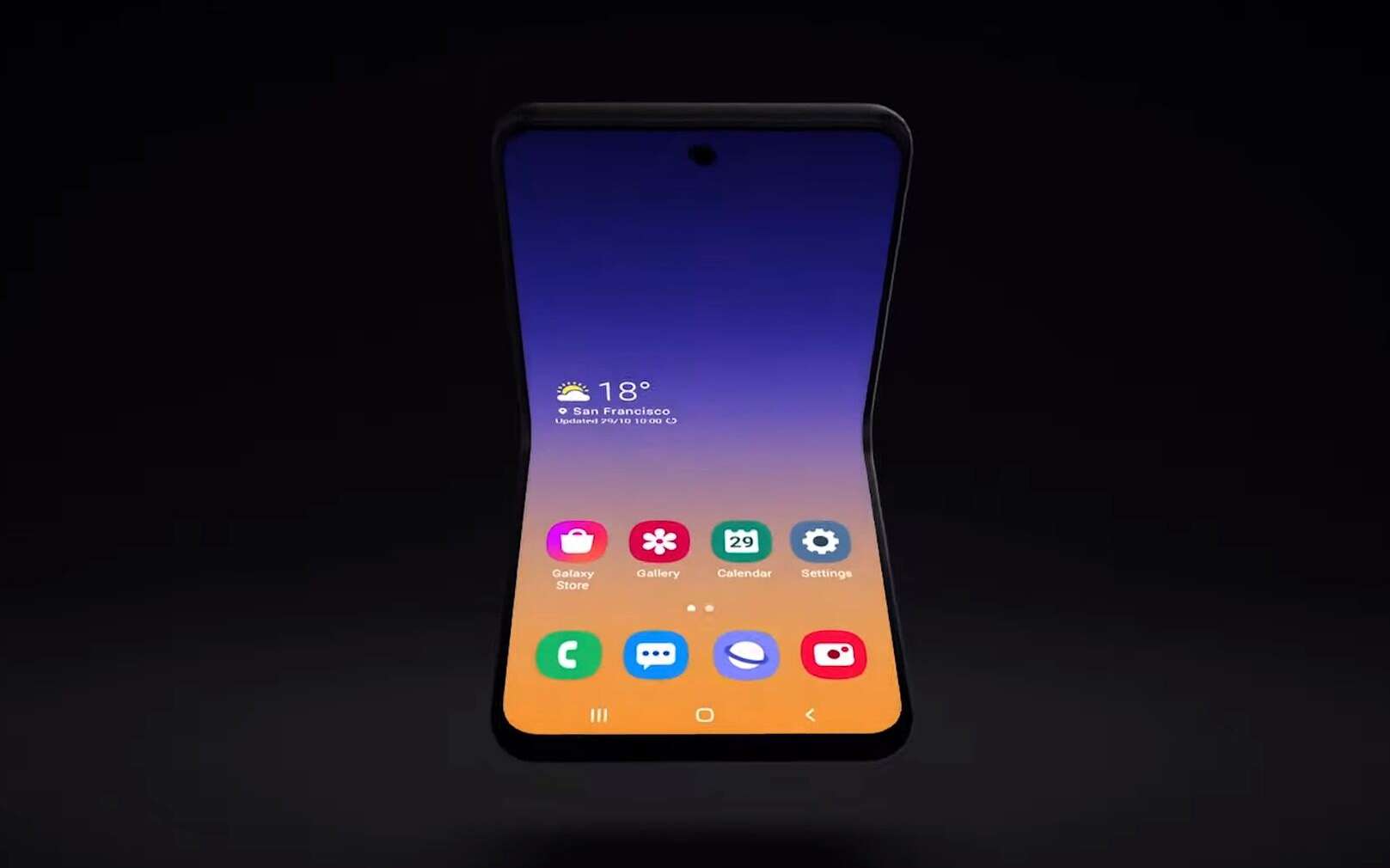 Motorola and Samsung on the same niche
Of course, we think of Motorola, the clamshell phone specialist in the years 1990-2000, and the American manufacturer will also release very soon an updated version of its legendary Razr. This time, the keyboard leaves room for a tactile and collapsible panel, and according to Samsung, this clamshell format will be more suitable for everyday use. Whether it's watching a recipe on the Internet, a video or an awakening, the hinges can place it "sitting" like a Nintendo DS.
For now, no price, or even name, but the UI 2 interface is promising, and it will probably wait until the MWC 2020 for this virtual animation turns into a real prototype. Hoping that the price will be less heavy at the time of its release: more than 2,000 euros for his big brother.