Lamborghini is about to validate the development of a 100% electric four-door high-speed car by 2025. It could use supercapacitor technology from the Sián hybrid supercar.
After the Huracan, the Aventador and the SUV Urus, Lamborghini is considering adding a fourth model to its range. And according to Autocar, there is a good chance that it is a four-door electric-powered GT, which would be a first for the Italian brand. The UK site spoke with Maurizio Reggiani, Lamborghini's director of research and development, who said the 2 + 2 electric project was about to get the go-ahead to begin development in order to launch in 2025.
The engineer said that this future Lambo 100% electric will be designed on one of the platforms of the Volkswagen Group (which belongs Lamborghini) and this to reduce the time and cost of development.
For this project, the firm of Sant'Agata could take advantage of one of the two electric platforms available to the Volkswagen Group: the J1 architecture on which are based the Taycan Porsche and the future Audi E-Tron GT, or the Premium Platform Electric (EPP) on which could be built a supposed electric Bentley.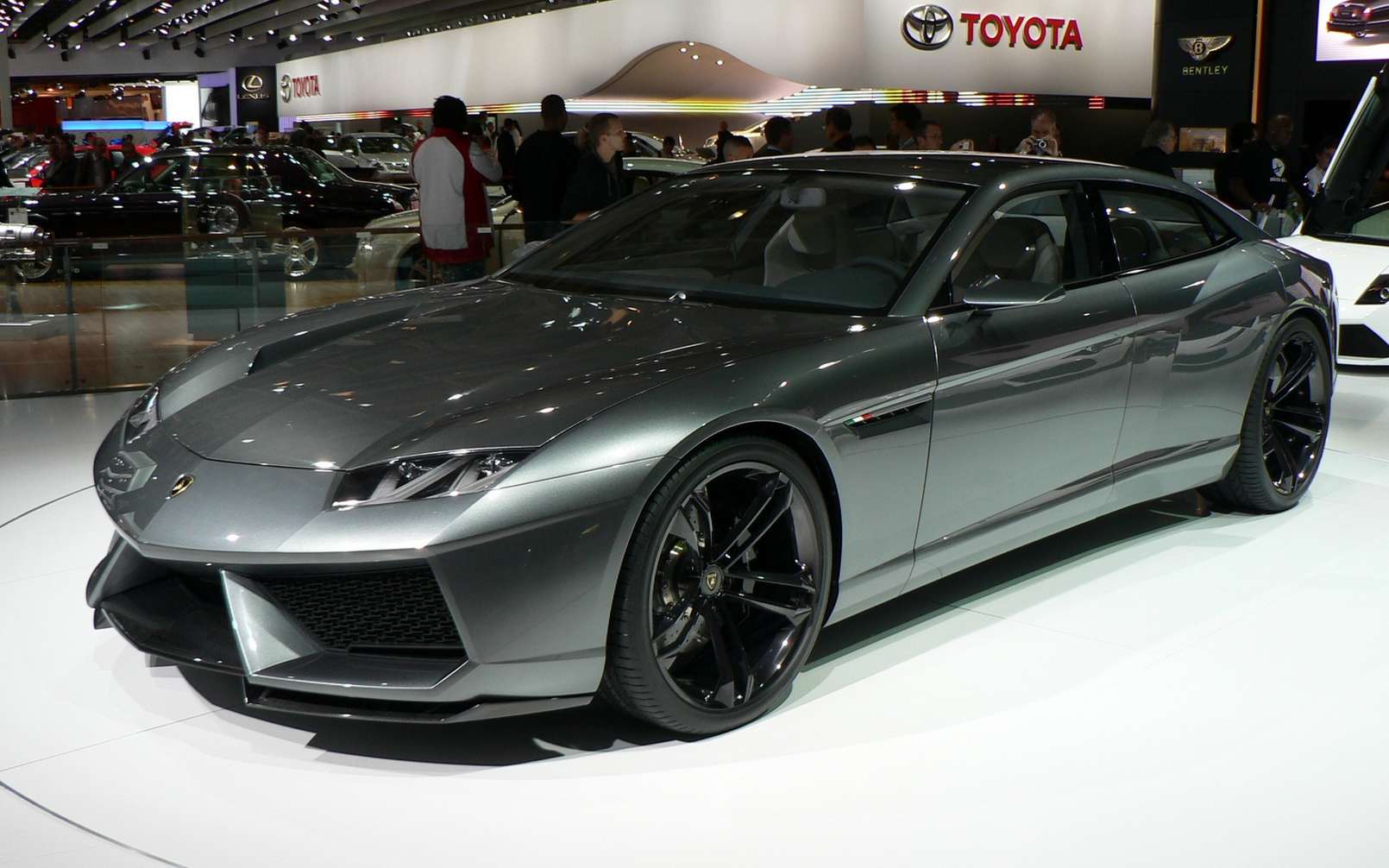 Technology loans to the Sián hybrid supercar?
The big question is which style will be adopted by this distant Lamborghini Espada descendant produced between 1968 and 1978. The first hypotheses are based on an adaptation of the Lamborghini Estoque, a concept presented in 2008 at the Paris auto show. Other observers also mention the Asterion rechargeable hybrid concept introduced in 2014.
The performance of this future four-door electric GT will obviously have to live up to the reputation of the brand with the bull. For this, Lamborghini could exploit all or part of the technologies implemented in Sián, its hybrid supercar that combines a 785 horsepower V12 engine with an electric motor powered by supercapacitors recharged with braking. Futura will follow all this closely for you.