Advancing in March, the first deliveries of Tesla's new Model Y took place in the United States. For France, we will have to wait until next year.
That's it, the first American customers to order Tesla's Model Y took possession of their electric SUV. The opportunity to discover in more detail this new model which offers a cabin and a more generous loading capacity than the Model 3 sedan with which it shares 70% of the components.
The video below reveals the hidden storage spaces in the boot floor as well as the system allowing the rear seats to be folded down by operating two switches located on the left side panel. The backrest of the central seat can be lowered independently, so that long objects can be loaded. One of the new owners of the Model Y testifies on a Tesla forum that he feels comfortable in the back seat despite his 1.93 meters, which validates the gain in living space brought by the SUV format.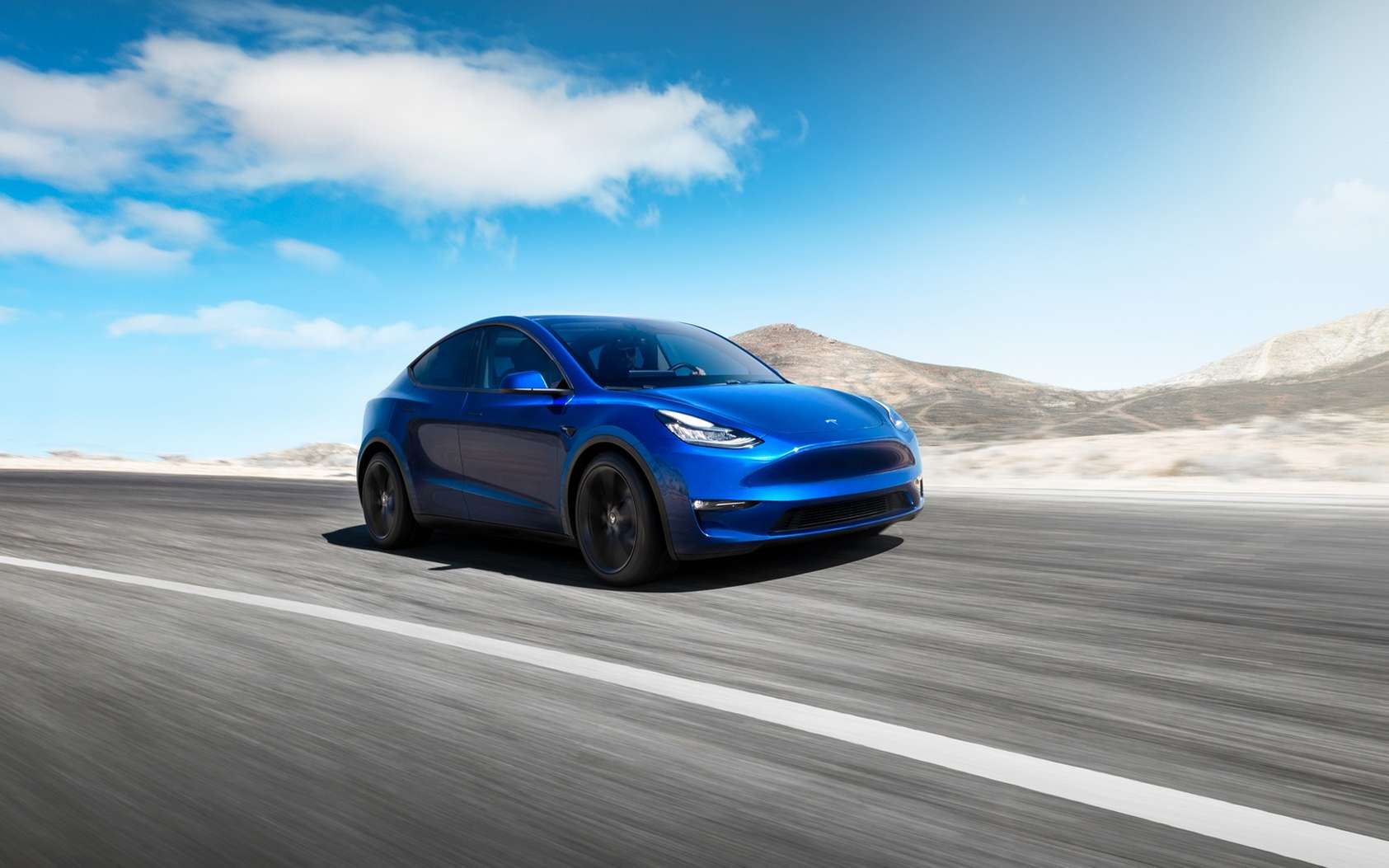 Integrated Qi charger
Another interesting practical detail is the integration of a Qi 15 W wireless charger for smartphones at the center console . We learn that it can recharge up to two compatible phones simultaneously by simply placing them in the compartment provided for this purpose just below the infotainment screen. Tesla specifies in its user manual that the load only works when the Model Y is on and its driver on board.
In January, the manufacturer had announced two good news to customers who ordered its electric SUV: the first deliveries were advanced to March instead of this fall  ; the autonomy of the Model Y increased to 505 kilometers instead of the 450 kilometers announced initially. In France, if the Tesla site does mention the autonomy of 505 kilometers (WLTP standard) for the Model Y Grande Autonomie, its production is indicated for "early 2021".