Escobar and Kalashnikov are infamous names, but they can also invite themselves into unusual news. This week, Pablo's brother launched his foldable screen smartphone, while the Russian manufacturer unveiled an electric motorcycle.
In the United States, the Los Angeles police have just acquired a new weapon: the lasso of the future. Much more futile at the end of this decade, the return of the legendary Apple wheel thanks to an application. It's amazing.
Our weekly meeting offers you an offbeat look at the news of new technologies. The bias is to entertain you, surprise you and make you dream or sigh.
Kalashnikov also manufactures motorcycles
You may not have known it, but the Russian company Kalashnikov, obviously known for its weapons, has been working for several years on the development of electric vehicles . The latest model is a cafe racer type motorcycle , this style popular in the 1960s with its retro sporty design and low handlebars. We are far from the weapon of war with a top speed at 100 km / h and 100 km of autonomy.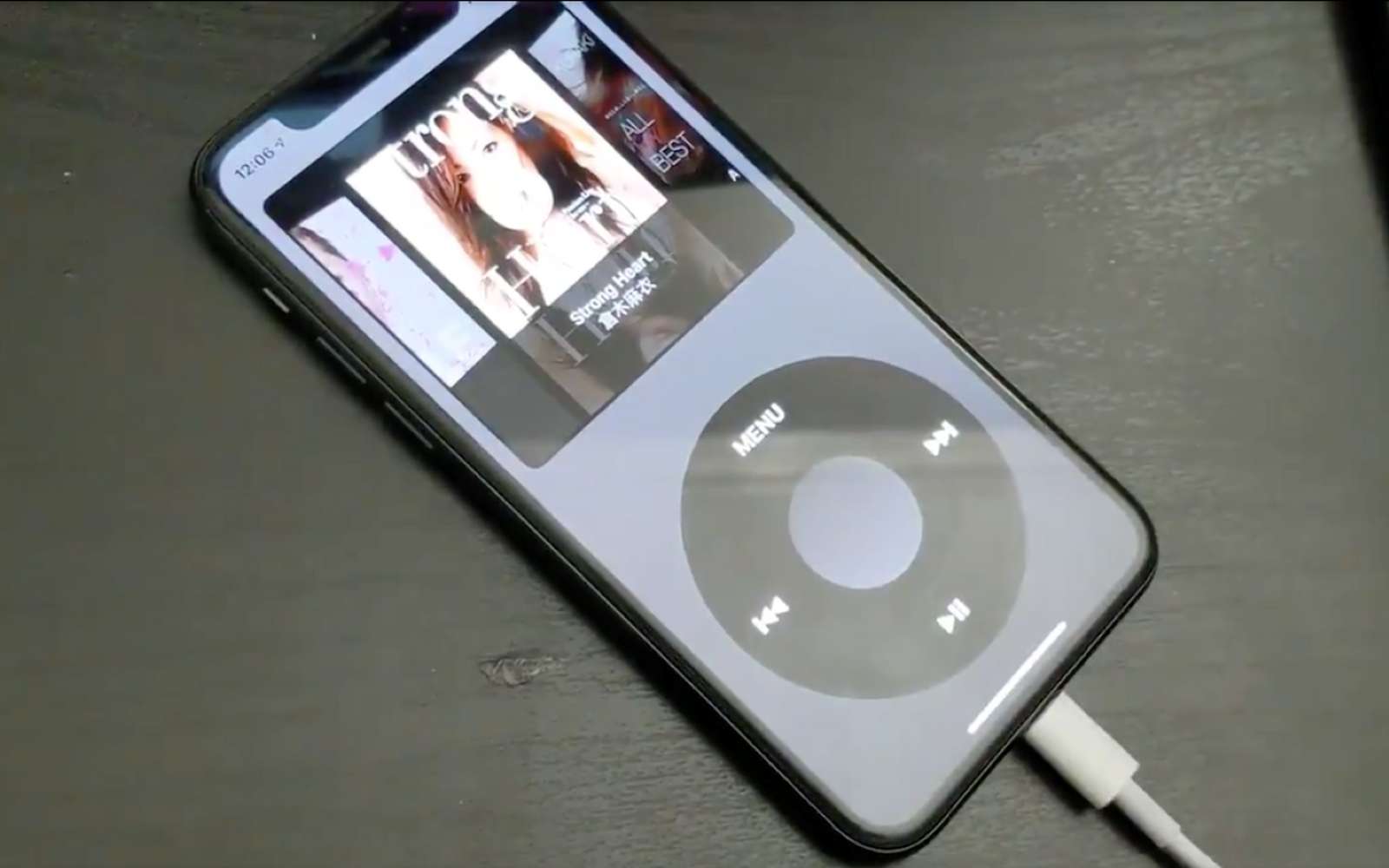 The return of the girlfriend
This video will inevitably make those who owned and cherished their iPod smile in the 2000s: Elvin Hu, a New York student in design school, has developed an application to find the iconic touch wheel of Apple's portable player, and even the clicking noise that goes with it. A project validated by the father of the iPod in person Tony Fadell , and which he would like to use to get a job.
Pablo Escobar's brother reveals a foldable phone
Roberto Escobar, Pablo's brother, is an all-terrain entrepreneur: after having developed a model of flame thrower but also, more soberly, derivative products in his name, the 72-year-old Colombian decided to market a foldable phone.
The advantage of the Escobar Fold 1 ? Its ridiculous price of 349 dollars, or five to six times less than the headliners that are the Galaxy Fold and the Mate X. This leaves little doubt about the quality of this product which it advertises with great support from pistols and naked women.
A step in tech aimed at giving a lesson to the "crooks" of Apple, a firm which does not produce a foldable phone but which it is going to sue, he explains at  Digital Trends, because he considers that 'it scams its customers with overpriced phones. He says he spent a million dollars to prepare a "  class action " and asked for 30 million dollars that would go back into the pocket of consumers. A communication that is reminiscent of that of his brother.