Teen social network star, the application Tik Tok now has a smartphone dedicated to him. Beyond the direct access when the screen is locked, it is especially a very powerful model at a more than reasonable price. For the moment, it is reserved for China.
Between Vine and Snapchat, the social network  Tik Tok has the wind in its sails among teenagers. This young mobile application makes it possible to create its small clips and to share them with its subscribers, and it displays a growth of 70% in 2019 with nearly 200 million downloads. Initially, it was rather musical but today, we find everything on this platform.
Behind this application, we find the publisher ByteDance, and with 700 million users monthly, he decided to go further and develop his own smartphone by partnering with the manufacturer Smartisan. This is the Jianguo Pro 3, an Android 9.0 model. 
Sold less than 400 euros in China, it has all a high-end smartphone with a 6.4-inch AMOLED slab capable of displaying images in Full HD +. On the screen, a processor Snapdragon 855+, 8 or 12 GB of RAM, and between 128 and 256 GB of storage. It's clearly muscular and it's a very good deal in terms of the base model tariff.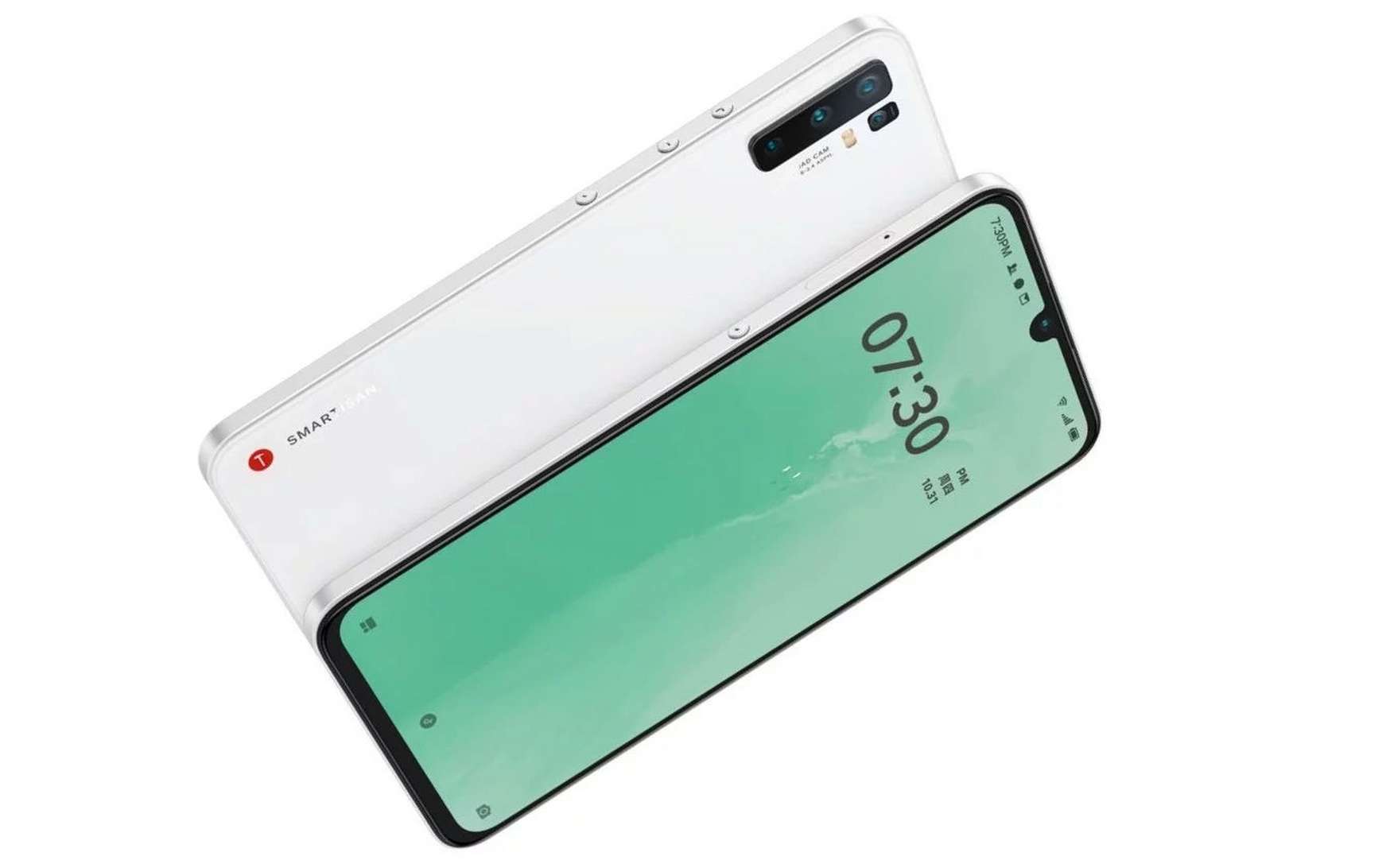 Not sure he's going out in France
Then, to post his videos on Tik Tok or his photos on other social networks, there are four photosensors on the back including a  Sony sensor 48 megapixels. They are more discreet than on some models of well-known brands. The selfie device hides in a drop of water, while the fingerprint reader is located under the screen.
The battery of 4000 mAh is comfortable and to access Tik Tok, a simple swipe up gives access to the application. Two small regrets: the absence of NFC chip today very convenient for contactless payment and it is not certain that the smartphone passes the borders of China.