Equipped with rotating wings with six rotors, the drone can take off and land vertically, then fly like a plane, but not more than eight minutes.
Uber plans to do well in the air what he did on the road with his VTC service. The company has been working for several years to develop a service of taxis and flying drones to convey passengers with the first, and food with the latter. Next summer, a pilot test will be conducted by Uber Eats, the meal delivery service, in the US city of San Diego with a drone whose final design has just been presented.
This is a VTOL aircraft ( aircraft takeoff and vertical landing) provided with six electrical rotors mounted on pivoting wings that allow the device to take off and land like a helicopter and fly as an airplane. This technically complex configuration is mostly used in flying taxi projects for passenger transport.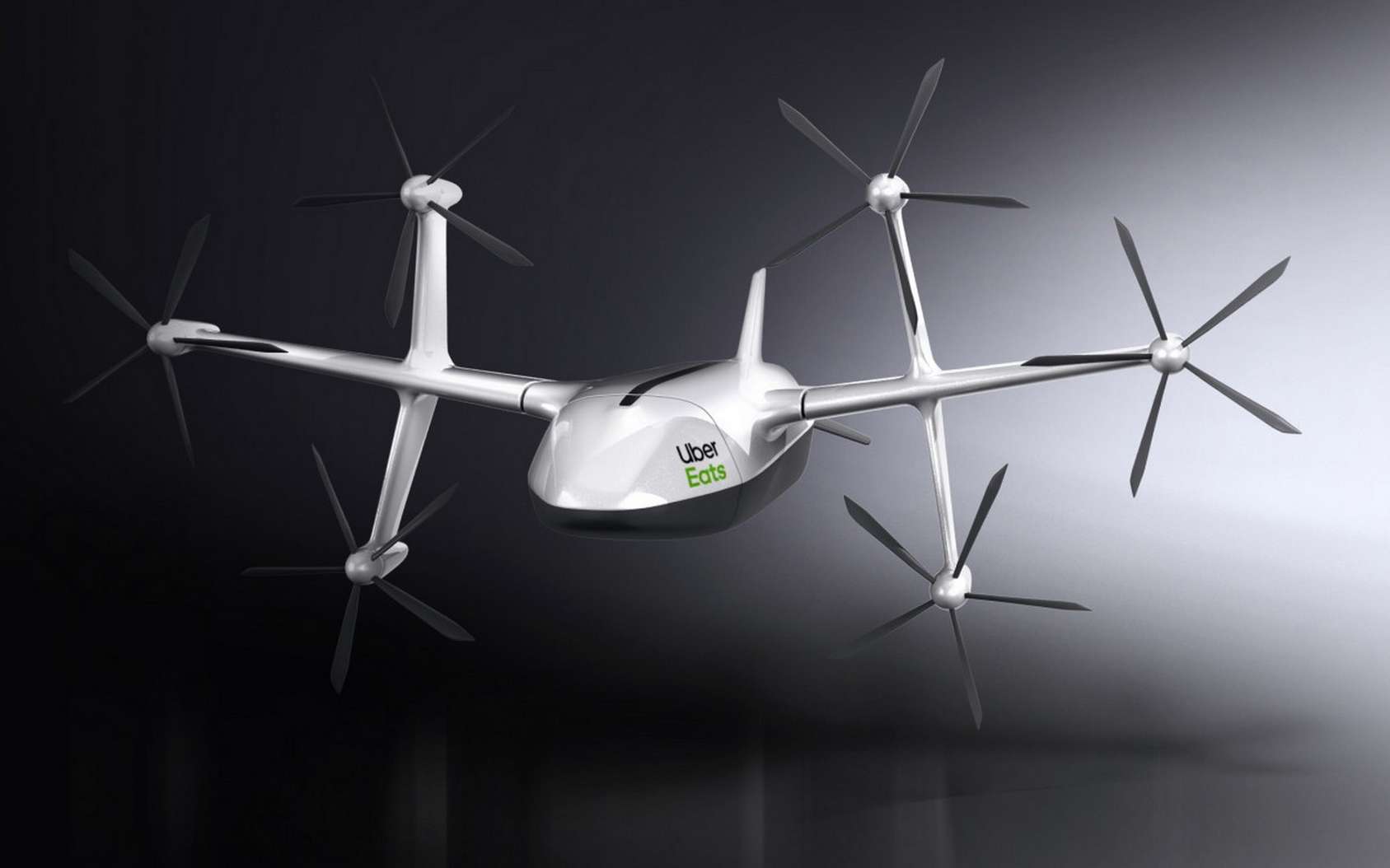 The Uber Eats drone will only be part of the journey
The Uber Eats delivery drone can carry a meal for two people and fly for up to eight minutes. Its autonomy is 20 km loaded and 30 km empty. The principle of the system is that the drone does not go directly to the end customer but joins a fixed meeting point where an Uber driver will take charge of the package to deliver it to the destination. Ultimately, Uber envisions that the aircraft lands directly on the roof of Uber vehicles parked near the delivery locations.
Uber is not the only one interested in delivery by drones. UPS has been given the go-ahead by the  Federal Aviation Administration to deploy a drone delivery network for hospital campuses across the United States. Amazon also plans to launch its Prime Air service in the coming months while Google and its  Project Wing has initiated tests in Australia, Finland, and Virginia (USA).