Because players forget their environment when they have a headset on their heads, Microsoft has filed a patent for a carpet with sensors, both to alert them that they come out of the playground, but also to further improve the user experience.
After mouse mats or treadmills, instead of vibrating mats, That 's what Microsoft's s patent filings suggest to bring new accessories to the Xbox universe. In addition to a stylus, which could be used in addition to a virtual reality headset, the firm has filed a patent for a vibrating carpet.
Published October 3, and researched by Variety, the application made to the US Patent and Trademark Office is, therefore, a "virtual reality mat" that is placed in front of the screen, and on which the player is placed. Its primary function? Make sure that the player, who has a helmet on his head, does not leave the playing area.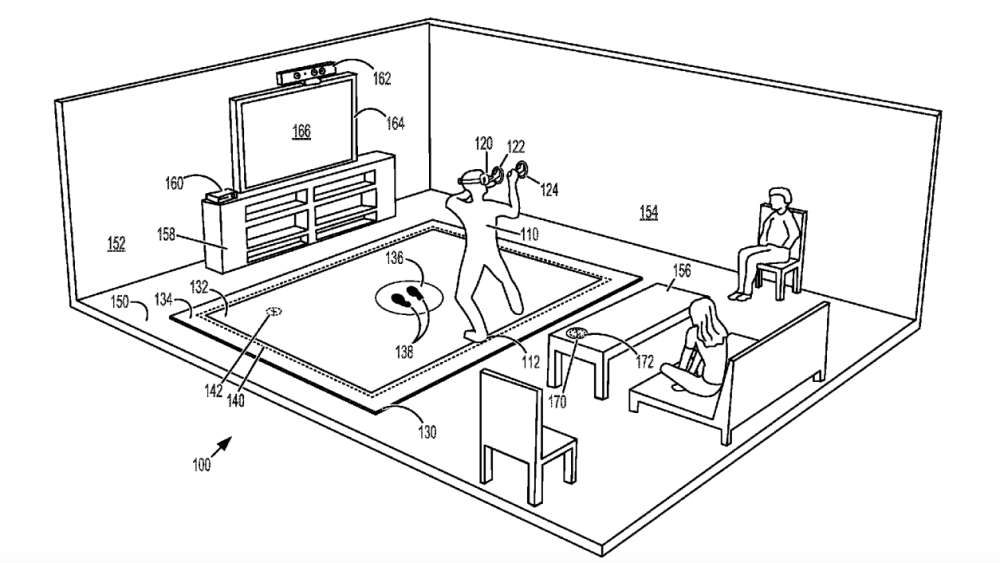 The successor of Kinect?
Many accidents are related to the use of virtual headsets with players who forget their environment, to the point of falling objects or bumping into furniture. Thanks to this rug, equipped with sensors, the player will be warned that he leaves the space reserved for the game, and if we rely on the sketches put on the line, Microsoft proposes to assign starting positions for each game.
Another interest of this carpet, bring new sensations in games. Thus, in addition to pressure sensors, the carpet could integrate a haptic feedback function to "create vibrations  " and thus improve the "virtual reality experience". Some see it as the successor to the Kinect device abandoned two years ago and elsewhere, on the sketches, we can see on the top of the TV, a bar similar to Kinect. Like what the idea may not be completely buried.