To adapt to the screens of smartphones that the new generation is constantly consulting, Samsung is launching a TV in Portrait mode, "  The Sero ", the price of which is around 1,500 dollars. Using the remote control, it can also switch to Landscape mode.
"  A screen for the mobile generation  ". This is how Samsung presents "  The Sero  ", a television in Portrait or vertical mode. Presented at CES 2020 , this television displays a diagonal of 43 inches, and it is dedicated to millennials, this generation who uses their smartphone for everything: communicating, watching TV series or even playing.
The goal is therefore to allow the image of the smartphone to be balanced on its television, and thus to benefit from a display almost 10 times larger. Samsung  even pushes the novelty to offer this vertical orientation by default to watch Instagram or YouTube , or scroll through Facebook and Twitter.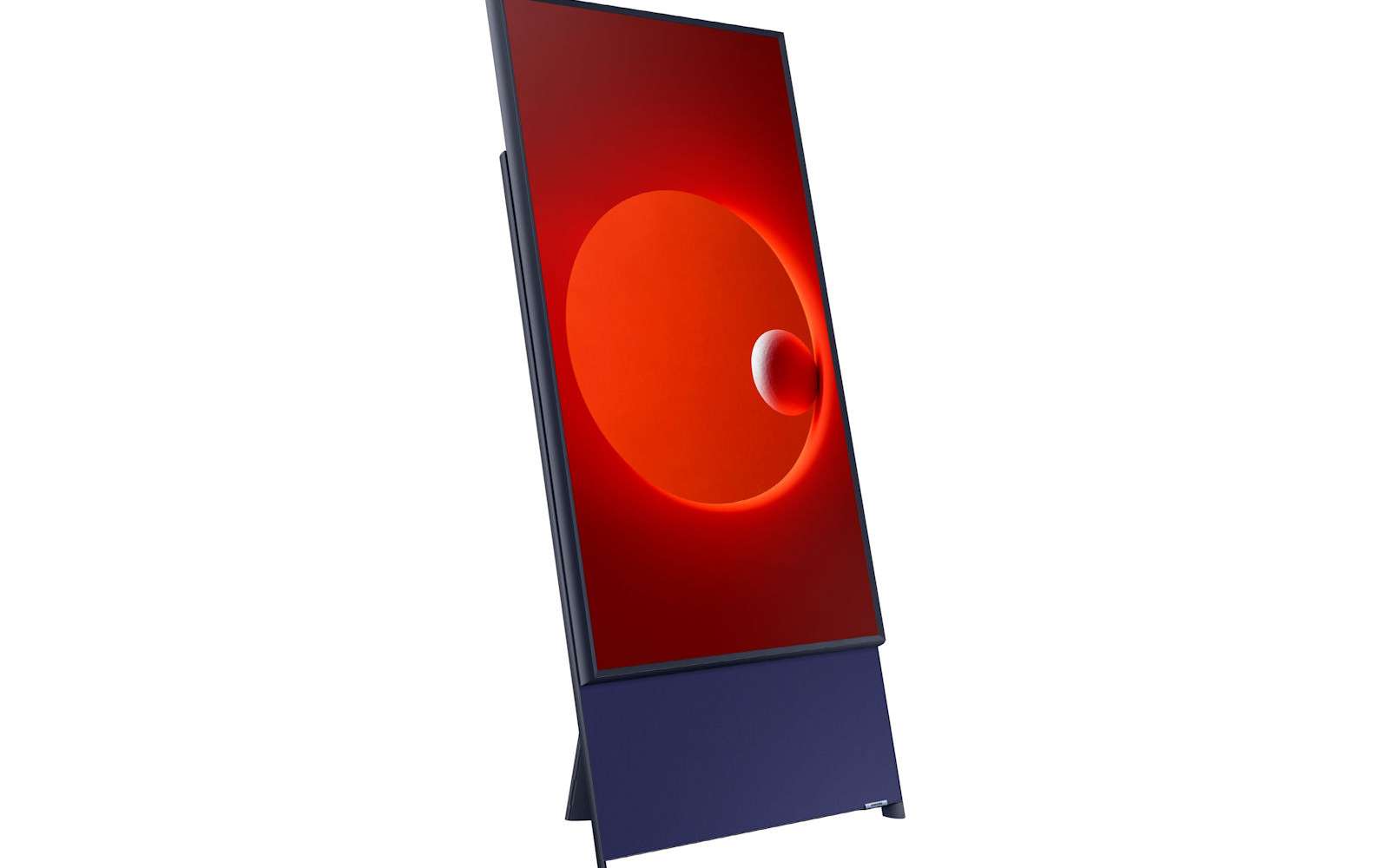 Compatible with iPhone
Fortunately, it is obviously possible to orient it in Landscape mode, more classic. Everything is motorized. So no need to get up and do it manually by placing your fingers on the edges, even the slab. You can do this with the remote control or an application installed on your smartphone. And if you have a Galaxy smartphone, it's downright automatic. As soon as you tilt your smartphone, the TV follows the movement .
The good news is that "  The Sero  " is compatible with any type of smartphone and even the iPhone . It therefore integrates the AirPlay2 system to display videos or the screen of an iPhone . It is also not a "gadget" television since it displays images in 4K on a QLED panel  and it incorporates a 4.1 audio assembly with a power of 60 Watts . On the price side, we talk about 1,500 dollars, and after its release in South Korea, it should soon land in stores in Europe and the United States.