Unlike Samsung and Huawei, Xiaomi has still not released its foldable screen smartphone. Patents show that the Chinese manufacturer would opt for a sliding and extendable screen.
Foldable screen smartphones have finally become a reality this year and many manufacturers are working on their own model. Xiaomi is obviously focused on this technology but has still not officially passed the prototype stage. The firm has just obtained a new patent which indicates that it could choose another path, that of expandable screens.
We could see in video the Mi Flex , with the two edges that fold back. The firm did not give new information but the Mi Mix Alpha , with the screen that goes around the device, seems to have inherited the Mi Flex in "folded" rather than "foldable" version. More recently, recently discovered patents also indicate that Xiaomi  could work on an equivalent of the Motorola Razr. The Mi Flux would be a flip smartphone .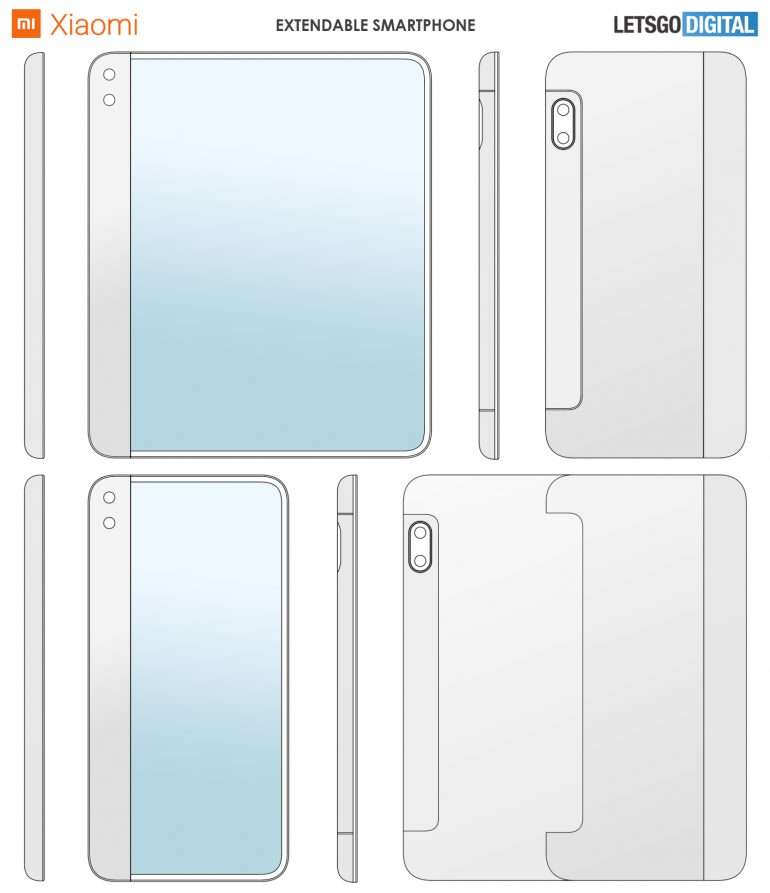 An expandable smartphone that turns into a tablet
However, Xiaomi's foldable smartphone could follow a third path, according to LetsGoDigital, which discovered a new patent published on December 6, 2019 but filed in 2018. It contains a description and some images of a device with a stretchable screen. It's still a foldable screen, but half rolls up inside the device.
Thanks to a slide system, one side of the device can be pulled out to double the display surface and transform it into a tablet. The front camera would be placed in a vertical bar which occupies an entire side of the front face while the rear camera would be housed in the mobile part. Such a solution would avoid the hinge problems of which the Samsung Galaxy Fold was particularly victim.